Dear Summer: First Flaptinerary of the Year
Dear Loyal Subjects of Flap,

It is I, the friar of flap, the lord of the lascivious, your flapness, the Duke of Brooklyn, the mayor of madness, The Hood's Marty Markowitz, Sir Flappy McFlapstar, el bachatero of the flap dance floor, Froto of the Flapshire, Marty McFlap, it is me Sir Lord Duke Flappington of House Flappister, first of his name. The purveyor of all things popping. The Steebie J of Flap. Converter of the thotless to the thotfull. Pied Piper to thots. 


My fault yall. I been busy. I been swamped. Life has been nutty. I been in hiding but word to Frank



​
Nonetheless. the fact that I'm back got yall like this




I got the goods that gonna make yall holla. Yall probably thought the flap was dead but guess what, the flap doesn't die it multiplies. You don't have to hide your excitement, I know on this non-payday ass, but still a long weekend ass Friday yall dancing in your swivel chairs like




Without further ado….

Friday
Good Peoples @ Lebain Rooftop – 3pm – Le Bain @ The Standard – 444 West 13th St.
I got the invite for this and I was originally like





I know mofos have summer Fridays, but 3pm?!?!?  Yall don't work?! Yall really taking this funemployment thing seriously. Well eff it b/c work is only good twice a month. Anyone who disagrees is lying. If you enjoyed your job that much you'd pay them to do it instead of the other way around. 3pm is about the time when I really start doing work because I aint did sh!t all day and I now realize that if I don't start now I'm gonna be here all night. 3pm is about the time I come back from lunch. It's the time I have my second coffee. And these mofos talking about turning up? I might still effs with it.

The Freedom Party – 10pm – B.B. King – 237 West 42nd St

If you really trying to dance, and not like Terrio and not like my man Ice JJ Fish above, this is where you need to be. This place is really a win win. No dress code (that means no lames wearing velvet blazers and silk vests looking like an extra from a Lionel Richie video), like $10 to get in, and its at the home of the sophistiratchet, B.B. King.

Friday Night Fetish presents Motivo Mack Wilds Memorial WKND Celebrity Staycation – 10pm – Not sure of the address but I'm pretty sure its 915 Broadway – There is so much to say about this event. First, why in the hell is the name so long?! Also, he's celebrating a song entitled "Henny" but has nary a Henny sponsorship? Thirdly, I'm glad this dude is rapping/singing and not on 90210 redux. In any case, this joint might pop. I wont be there but there's a solid chance this thing goes. Solid venue. Plus, they wont hold you up at the door like they did Michael Lee.
Memorial Day Indoor Beach – 11pm – Katra – 217 Bowery Street – Now we've all been to Katra before and we all know that there is nary a spec of sand in the whole damn place. What kind of indoor beach doesn't even hand sand? I have a whole bevy of questions, but let's talk about what's good about this party; one of my favorite bruhz will be on the turntables, DJNP3 and he definitely gets it rocking. However, their dress code has me like: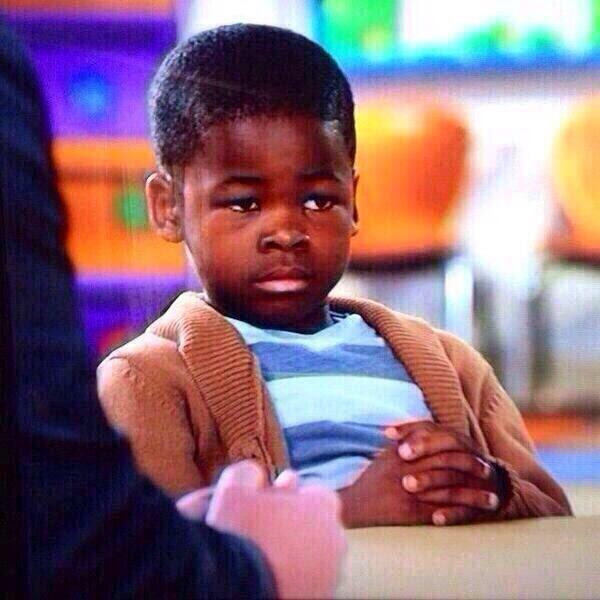 "Sexy Beach Preferred…Ladies: Pumps or Heels are Mandatory… Sexy is Your ONLY Option!!! Gents: GQ Worthy Attire is a Must. No Baseball Caps, No Tee Shirts, No Athletic Wear, NO EXCEPTIONS" – If this isn't some of the most confusing sh!t you've ever read, I don't know what is then. Do you think I wear blazers to the beach? I didn't know women wore pumps to Coney Island. All of the times I've been to Miami, I've never seen a woman sashay down the beach in heels. Maybe Ocean Ave. Maybe a boardwalk, but the actual sand? You know what? I'm à
Saturday
The People's Brunch: Champagne By Us. Love by All – 12pm – Pranna – 79 Madison Ave – We all know what Pranna is and where it is and what's the scene hitting for. Just know that the food is pretty shitty. Eat before you go. No jokes. Real rap. #StrugglePlates
BAM Africa Festival – 12pm – Ashland Place between Hanson Place and Fulton St & inside BAM Fisher – 321 Ashland Place – I've been to this before. Very family friendly in a strange way. Things you will see here: 1) old people will be 2 stepping out their orthopedics; 2) there will be a rasta smoking weed with no fcuks to give; 3) there will be a lost little kid with his or her face painted crying for mom; 4) hipsters will be there generally looking lost and eating foods they've never had and also taking pictures of randoms; and 5) there will be Thottianas there. Typical Brooklyn day.
BE Presents Summer is Coming Day Party – 1pm – American Whiskey – 247 W. 30th St – Free before 2pm and open bar until then as well. I don't know who or what BE is or stands for. I don't know whether this event is going to pop. I just know that it exists and that someone will be there probably too drunk for it to be 3pm on Saturday.
Makossa Brooklyn Cookout – 2pm – Brooklyn Taphouse – 590 Myrtle Ave – DOOOOOOGGGGGG. I'm fittin to be in here like swimwear. This is the third year that my favorite bar in the world because it sells my favorite beer in the world. Every time I've been to this is had been lit, with the shits, turnt, or whatever these 90s babies are saying these days. If you're here, I'll be in the back, bicking back being bool. Word to YG
Tha Bizness – 10pm – Kinfolk – 94 Wythe Ave – I fcuks with this simply because they had my man Bobby Brown on the flyer. Don't ask me about the event, I don't know anything else.
PEYSO'S SIGNATURE EVENT: It's the Drill.com Presents: Yatch Drill – 11pm – 23rd St and FDR – It's a boat. It's open bar. It will turn up. It will be thotted. I am with the shits. I will be there. I may fall into the ocean. Fin.
Customer Appreciation Party – 10:30pm – Parlor – 286 Spring Street – Only my man 20 grand could throw a party in Manhattan from Vegas. I fully expect Jerrell to be in Parlor turning up via hologram. This IS the move if you cant make the yacht below. Always love. Always live.
Sunday

PEYSO'S SIGNATURE EVENT: Dope BBQ – 12pm – The Brass Bottle – 1288 Myrtle Ave – While I am generally against the idea of paying any money to enter into a BBQ, I wholeheartedly feel that if you cannot pay or complain about paying $5 for the muhfcuking turn up you should stay yo arse home. This is where I'll be since I didn't get Henny Palooza tickets L
The People's Brunch: Champagne By Us. Love by All – 12pm – Pranna – 79 Madison Ave – See above. Same sh!t different day.
BAM Africa Festival – 12pm – Ashland Place between Hanson Place and Fulton St & inside BAM Fisher – 321 Ashland Place – See above. Pretty much the same thing just add women in church hats.
Sweet Spot Festival – 2pm – West Harlem Pier (125th and the Westside Highway) – Think BAM Africa Festival with more people looking ASAP.
Henny Palooza – 2pm or 10pm – Yes I listed 2 different times and haven't listed a location. I don't know em. What I do know is that my man Austin Millz will be djing so the party is already worth the price of admission. Plus, with AYCD Henny, how can you go wrong?!? Please eat and hydrate, lest you look like this…
The Memorial Day WKND Day Party – 3pm – Sky Room – 330 W. 40th St. – 1L2L brings you an event at an immaculate venue. I just don't know how I feel about paying club prices and 4 in the afternoon. If your money long, do you dude.
Flavorpill Day Life – 4pm – The Woods – 48 S. 4th St. –The info I have says that the party is 12 hours long. WTF for?!?! Why does anyone need to be in one place for 12 hours?! I do love the venue as it's the place where I met Solange. If I only knew then what I know now, I might not have pressed her so hard lolol.
Stars and Stripes – 4pm – Rosewood NYC – 5 E. 19th St. – I wont be here, but with a one hour open bar, it is possible that I'll stop in here for a quick second. I don't know these ppl so I'll reserve comment for when I've attended some of their events.
Down & Dervy Roller Disco – 8pm – Brooklyn Bazaar – 165 Banker St. – NOW THIS IS SOMETHING THAT I CAN VIBE WITH. I know I'm 300 pounds and I have no business on skates, but I gives no fcuks. I'm agile with it. Who gonna be my NuNu tonight?! (No pun intended)
NYC Prelude – 10pm – EVR – 54 W. 39th St – TNE is back to throwing NYC events again. I think that this is the definitive club move if you're looking for something to doon Sunday night. Chances are that I wont be there because I don't like dressing up in the summer, but if you don't mind wearing blazers and bow ties and such, you should check it out.
Jonny Jensos Presents – 11pm – Goldbar – 389 Broome St. – This is interesting because it says that it is a BBQ that starts at 11pm. I might can fux with it. But if there's no BBQ, I'll be doing this…
Yall be safe and let me know what yall got going for Monday