Bodega x Vault by Vans "Mid-Top Century" - Behind the Design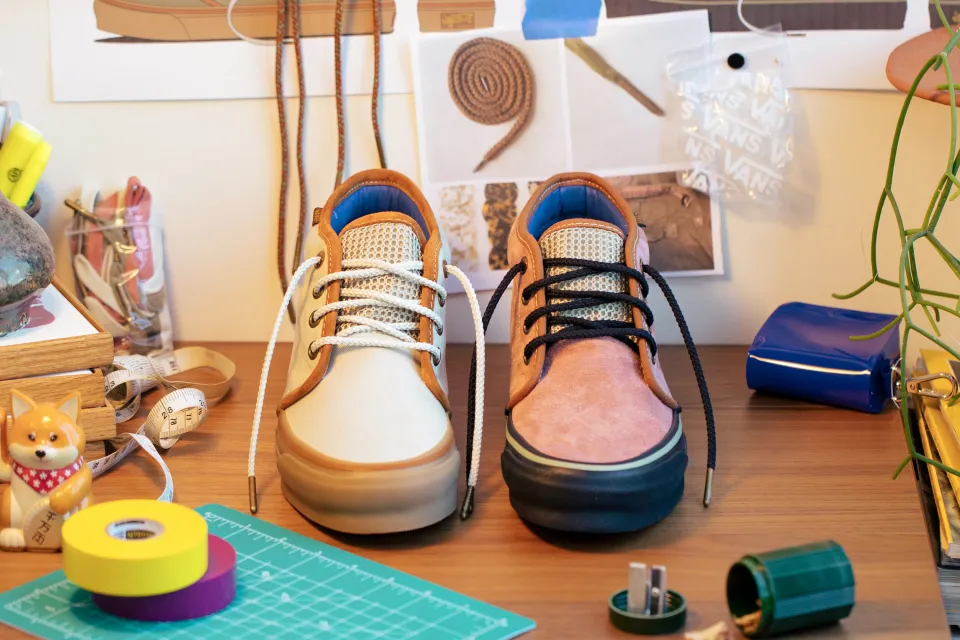 When you think of the Post-War and Mid-Century periods, you might get very different impressions but as it turns out these cultural shifts were more intertwined than they seemed. Not only did they exist during the same time, but they also changed the perception of consumer goods forever.
Mid-Century brought in this whole new perspective on furniture, architecture, and design. Moving away from the heavy, sluggish, and overly practical designs of decades past, MCM streamlined elegance, getting rid of dead weight but keeping the functionality train full steam ahead. Newfound luxury was here, and it wasn't decadent or gluttonous but the opposite. Minimal, refined, even avant-garde to the point where you either got it or you didn't, and even if you didn't, you pretended like you did
Read more at Bodega
Release Info: Friday. April 14, 2023
Available online at 12pm EST and in-store at both our Boston and Los Angeles locations on a first come, first served basis.
OG Chukka LX RED Release InfoOG Chukka LX KHAKI Release InfoShop Bodega