Cecilia Lamptey-Botchway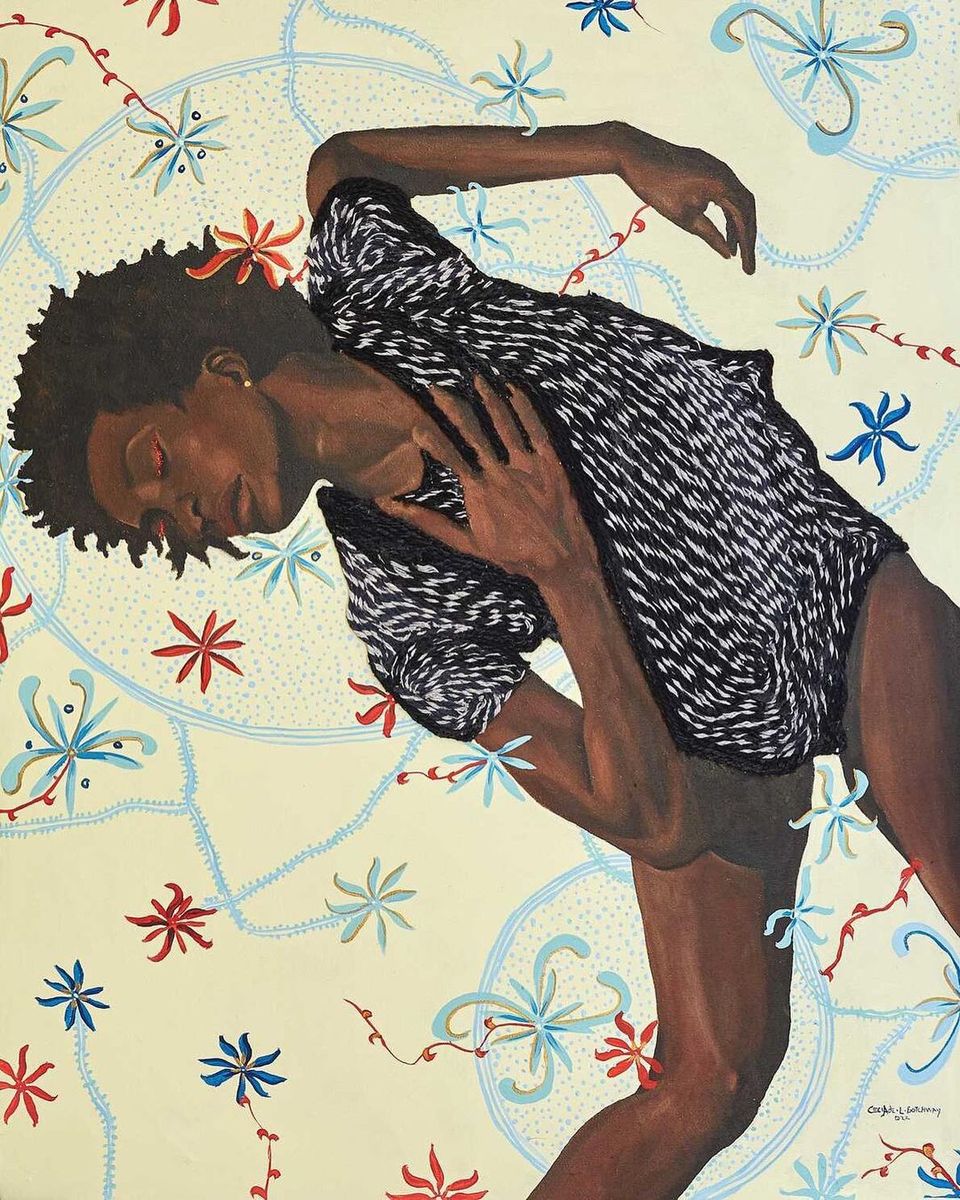 "I don't want to be defined by a Man"
Cecilia Lamptey-Botchway is a Pan-Africanist performance artist, sculptor, textile designer, and painter. Cecilia sees the African metaphysical universe as the inspiration for her paintings.
Her art primarily reflects her interrogation of Womanhood, Blackness, and the Divinity of the African woman. As an active participant at the Ouidah Festivals in the Republic of Benin, she engages in performance art showcasing the African Woman's divinity.
Cecilia was born into an artistic family – her Dad is an accomplished artist in his own right – and describes herself as a Cosmopolitan Artist born to a Ghanaian father and a Nigerian Mother. Born to a family of painters and textile designers, Cecilia's childhood was characterized by lessons in batik, textile making, and designing.
Cecilia is a sought-after artist whose work is in personal collections and galleries across the globe. Cecilia's work has been exhibited in China, Europe, Canada, and America. She was educated at the YABA School of Design and Art.
Her selection to be part of Ghana's Government's 2018 artistic team to China cements her reputation as a global art ambassador from Africa with a universal appeal.
Painting in acrylic and oil on Newspapers, Adire, and Batik fabrics, Cecilia's use of colors reveals a deep insight into an artist who is daring and pushes the boundaries of our imagination. Cecilia's use of Batiks and Adire motifs in her paintings indicates an intricate sense of geometry and a delicate balance to achieve color symmetry. These fabrics always provide a vibrant dimension as props to her paintings.
To commemorate the 2019 International Woman's Day, Cecilia presented a special solo art exhibition, "Motherhood in Africa: The African Woman in Spirit and Form."
The Alliance Française, Accra exhibition on March 8th captured women's resilience, strength, and authority in Africa. It challenged the viewer to question the sources and methods of African women's strength and power in an otherwise patriarchal culture.
In May 2019, Cecilia completed a residency with Perforcraze International Artist Residency – PIAR – culminating with a performance at Alliance Française, Accra, titled: "I don't want to be defined by a Man."
In 2021, Cecilia was part of twelve selected female artists from around the globe who participated in a Janet Rady Fine Art exhibition: Inside | Outside, online, from 3rd February to 2nd March 2021.
Cecilia was short-listed at the inaugural Yaa Asantewa Art competition for women artists in Ghana by Gallery 1957, and she participated in the Art X Lagos 2021 exhibition with the NUBUKE Foundation. Cecilia Lamptey Botchway is the current participant (2021-2022) in residence in Nubuke Foundation's Young Ghanaian Artists(YGA).
Work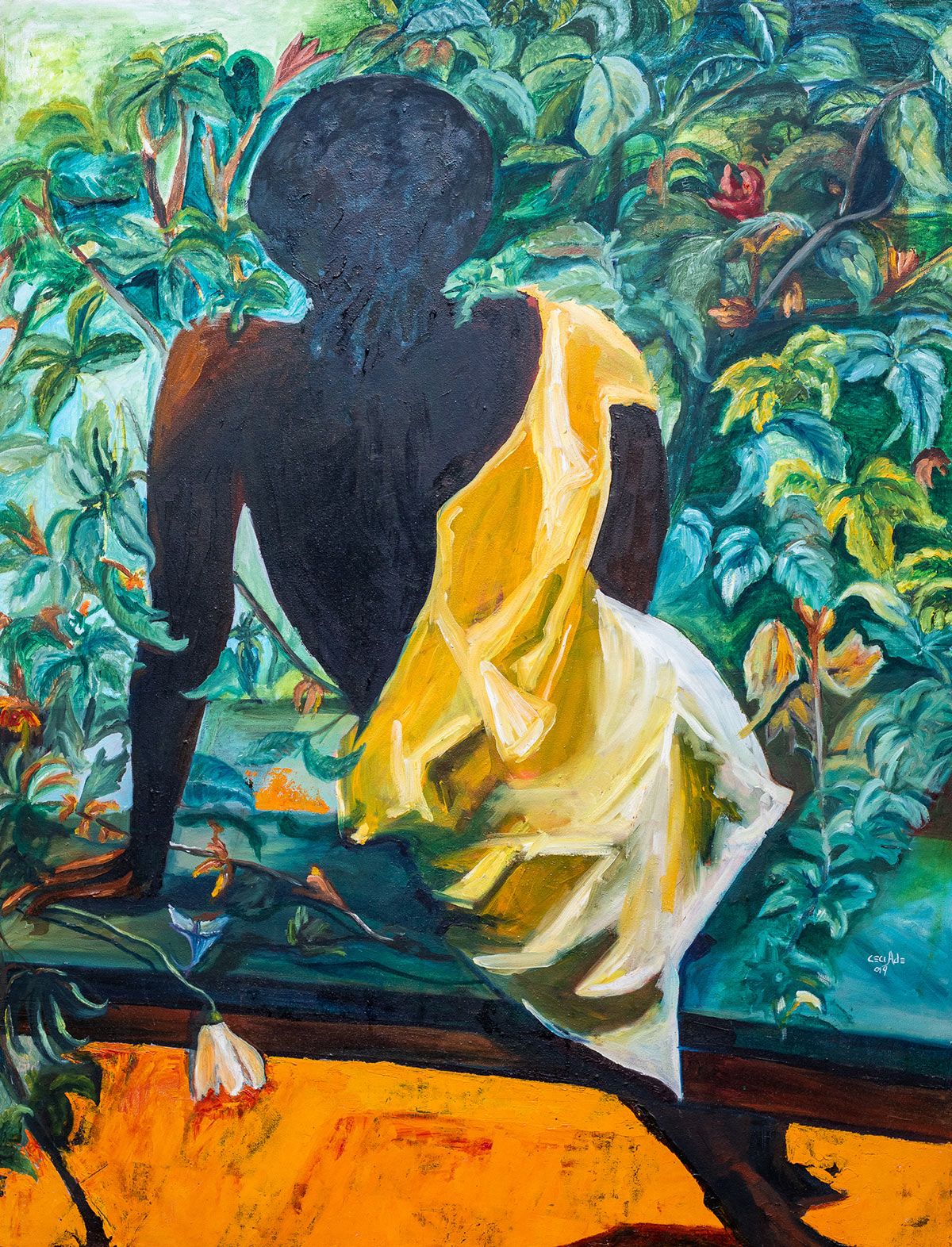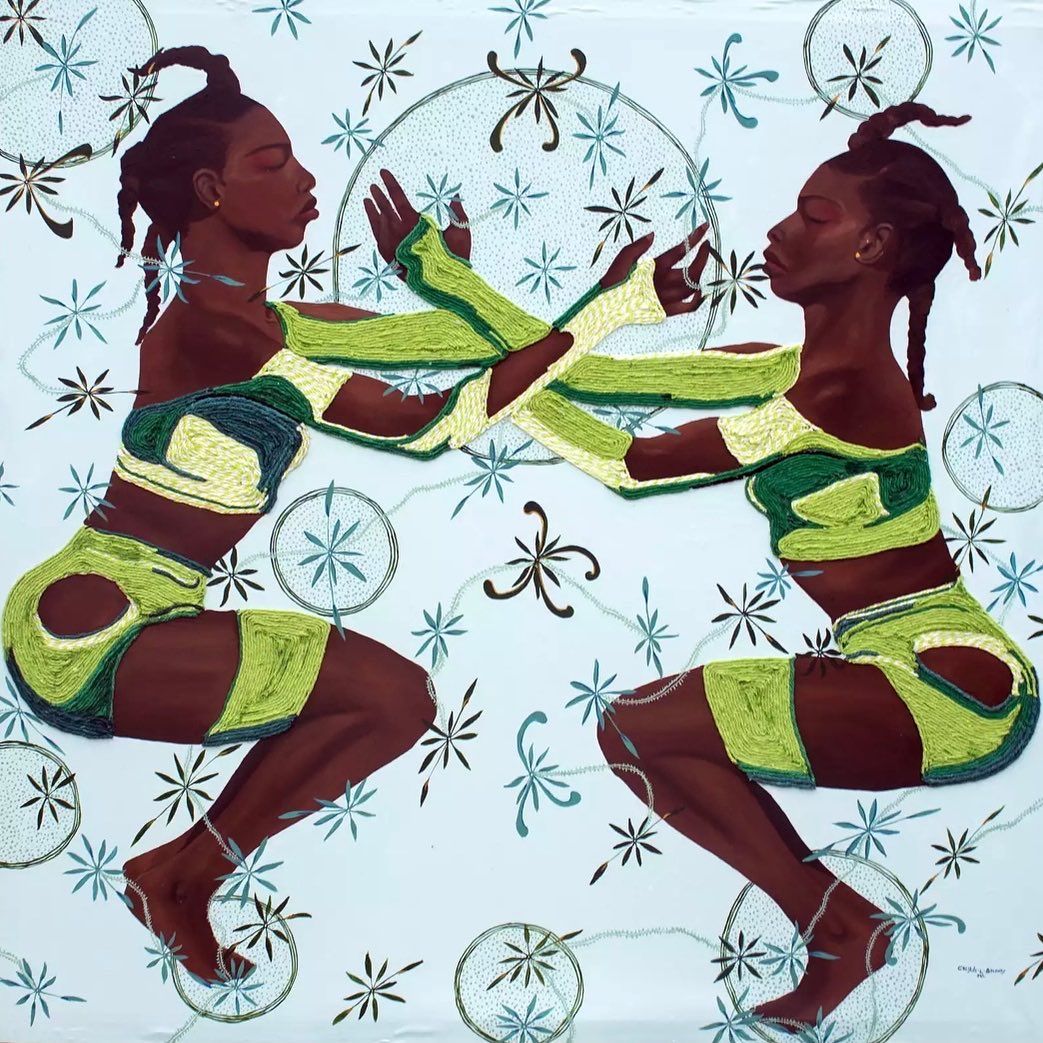 Learn more about Cecilia Lamptey-Botchway