END. x Adidas Velosamba 'Social Cycling'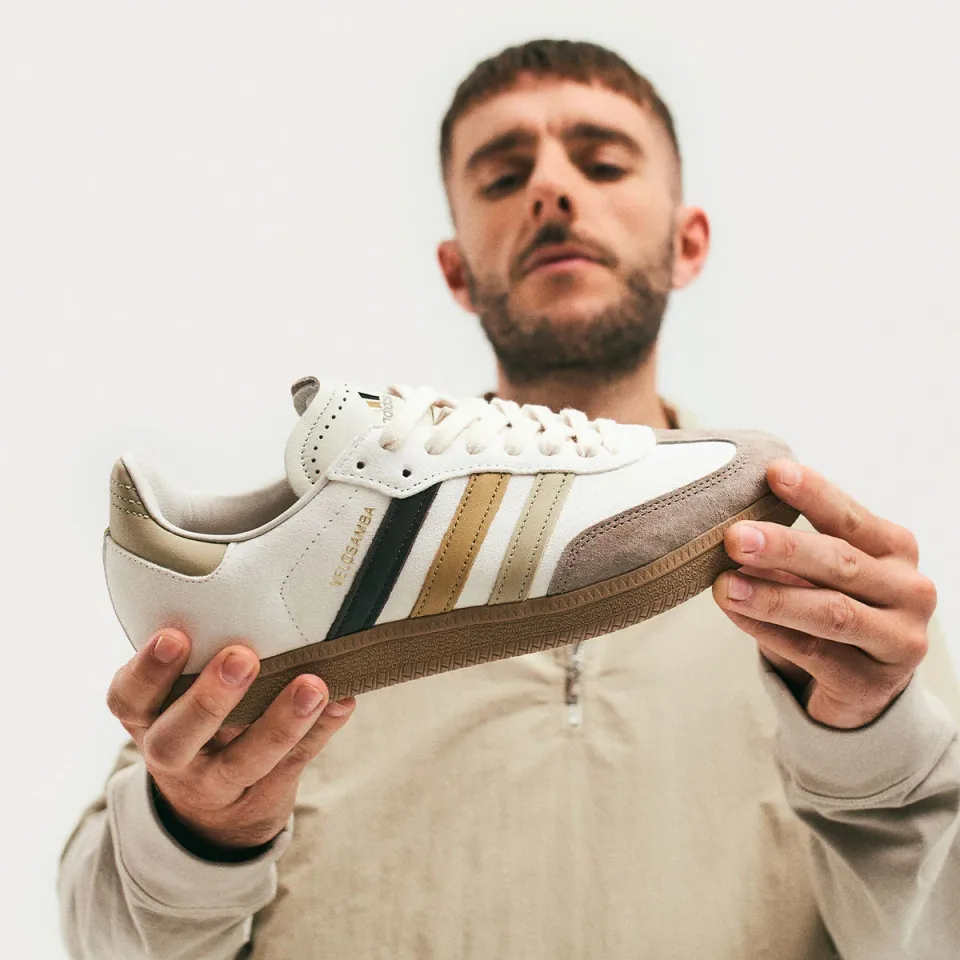 END. and adidas join forces to pedal our sneaker game into the new season with this updated, Velosamba model from its 'Social Cycling' pack.
For those regular riders amongst you, this collab has you covered with a two-bolt cleat mount embedded within the reinforced midsole - promising enhanced functionality in the seat. But if you prefer the pursuit of style instead, then there's still plenty to love here! Take the crystal white uppers for example, made using suede from Charles F. Stead tannery in Leeds, for an enhanced look that's complemented by plenty of branding. From bespoke END. branding at the insole, to an embroidered cycling motif nestled in the underside of the tongue - the attention to detail shines through. Meanwhile, in a slight gear shift from standard styles, adidas' unmistakable three-stripes are reimagined in a tri-tone palette of coffee tones - reminiscent of the caffeine boost that'll get you going on those longer journeys.
Available via Raffle on END.
Suede Uppers
Two-Bolt Cleat Mount
Rubber Outsole
Style Code: IF2864