Friday Notes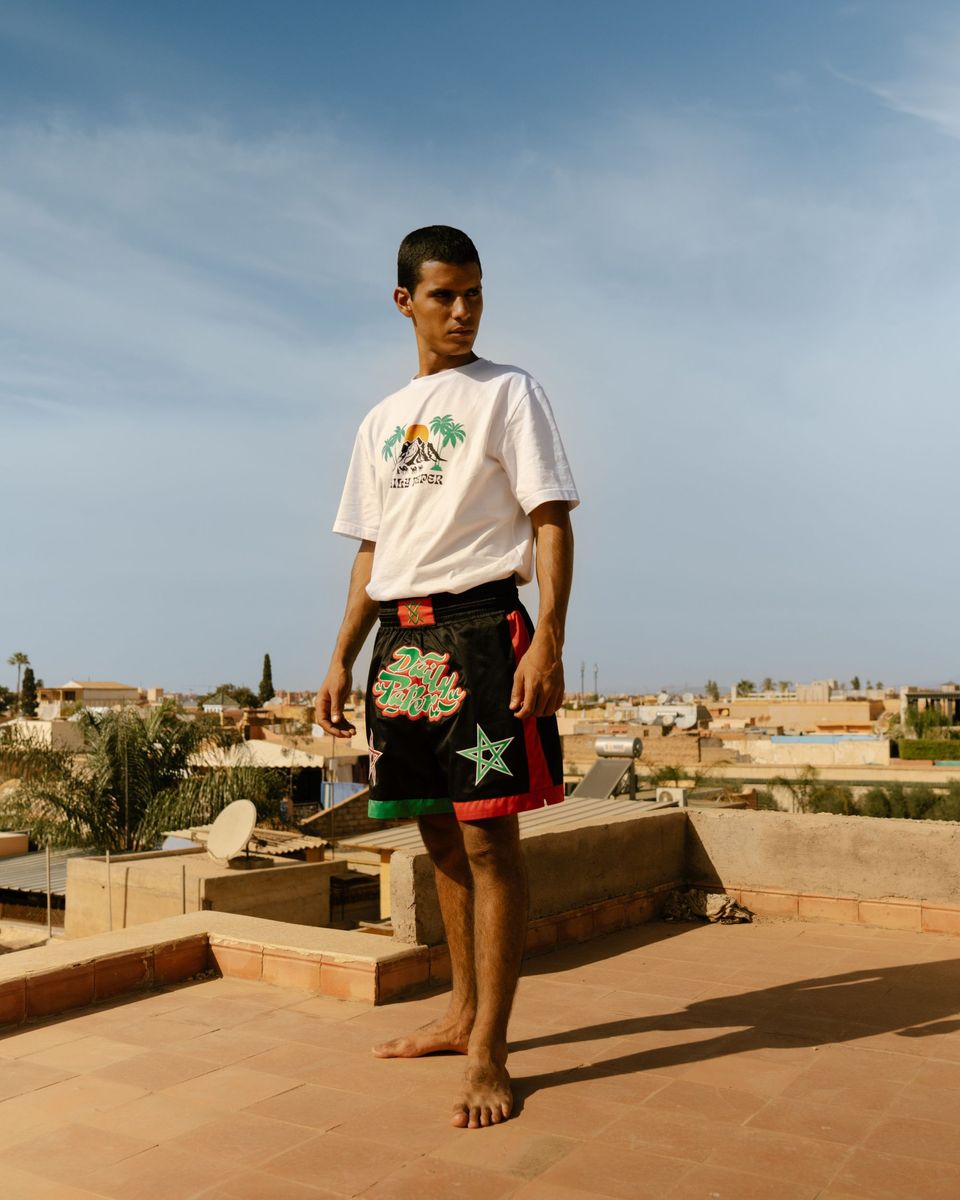 Eagles QB Jalen Hurts inspires change with all-female team

"Women have remained underrepresented in sport leadership for a long time, so Jalen Hurts deciding to bet on women with his all-women team is really unprecedented," said Gardner, who is an assistant professor at Temple University's School of Sport, Tourism and Hospitality Management. "His decision has created another legacy off the field for these women."

https://www.phillytrib.com/news/local_news/eagles-qb-jalen-hurts-inspires-change-with-all-female-team/article_beffcbb1-dc5d-5a5e-8905-8e9c327f83a6.html
Daily Paper Releases Their Second Spring Summer 2023 Drop

Titled 'Under The Same Moon', Daily Paper releases the second iteration of their Spring Summer 2023 collection, inspired by the rich cultural heritage of North Africa. New colourways, artworks and materials give a fresh feel to classic silhouettes, while the characteristic DP monogram is featured on new styles. The street campaign highlights items from the entire collection.
https://dailypaperclothing.com/blogs/behind-the-shield/daily-paper-releases-their-second-spring-summer-2023-drop

Bryan Cranston for Kith Spring 2023, Delivery I
Kith's Spring 2023 season's campaign features iconic and acclaimed actor Bryan Cranston and is set in Palm Springs, California.
The first delivery of Kith Spring 2023 releases on Friday, February 10th, at all Kith shops, 11AM CET on EU.Kith.com, 11AM EST on Kith.com& the Kith App.
Super League: The War for Football
"Super League: The War for Football" is a four-part series that documents the high stakes battle that is set off when plans for a breakaway league emerge and the past, present and future of European football collide, leaving the game's most powerful leaders to defend, or upend, the traditions of the sport.
Ami Kumordzie: A Black Female Fintech Founder Leaned Into Her Differences To Raise $6.2 Million