KAYTRAMINÉ: Aminé & KAYTRANADA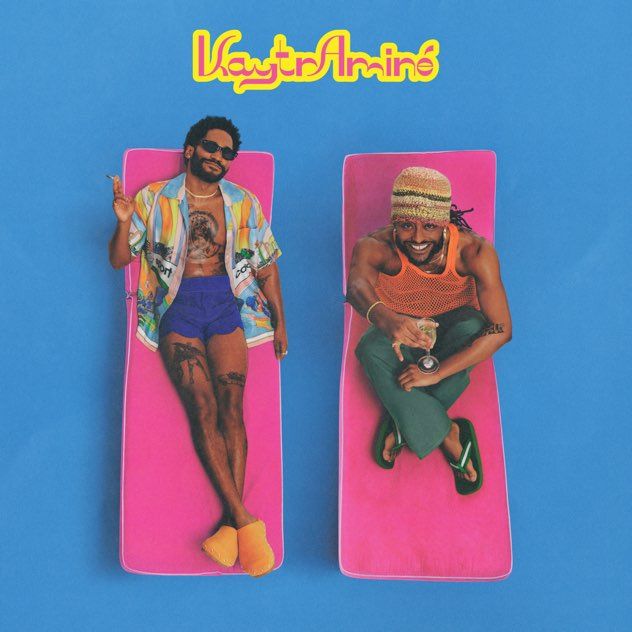 Aminé & KAYTRANADA are KAYTRAMINÉ and drop a new single "Rebuke." 'KAYTRAMINÉ' the album arrives May 19.
About KAYTRANADA
Few have done more to advance woozy, hazing textures as a creative strategy than KAYTRANADA, a Montreal producer whose swerving synths and spongy funk have helped steer the course of contemporary rap, R&B, and pop. Born Louis Kevin Celestin in Port-au-Prince, Haiti, in 1992, he moved to Montreal as a child, began DJing as a teenager, and was putting out his first beat tapes by the age of 18. Originally recording as Kaytradamus, he first made his name as a prolific remixer, establishing a rep for eclecticism as he put a silky spin—sometimes authorized, often not—on rappers (Drake, Clipse), indie bands (Ratatat, Justice), and R&B singers (Rihanna, Beyoncé). KAYTRANADA's sound was already fully formed by early singles like 2013's "At All" and 2014's "LEAVE ME ALONE," which paired the filter-disco flair of French touch with lurching, Dilla-esque beats and a healthy dose of Afro-Caribbean rhythm. It all came together on 2016's 99.9% , where a varied guest list (Vic Mensa, Craig David, AlunaGeorge, Little Dragon) supported KAYTRANADA's vision of a radically hybrid yet deeply cohesive brand of modern soul. Nowhere was it better articulated than on the single "GLOWED UP," in which Anderson .Paak's sandpapered croon added psychedelic shading to the already plush textures and supersaturated hues. With 2019's BUBBA , KAYTRANADA sunk even deeper into his sweet spot, proving equally adept at writing for megastars like Pharrell as rising figures like VanJess. Confirming his beats' self-sufficiency, he turned around and released an instrumental version of the LP the following year. "This is what I'm best at—just making instrumentals," he told Apple Music with characteristic humility. "I'm very much of a loner. This is my comfort zone, where I make beats."
About Aminé
Adam "Aminé" Daniel burst onto the rap scene as a class clown, but he has slowly revealed another side of his persona: the quiet poet in the corner. He can make you laugh until your ribs hurt or have you rage against the ills of the world, and he'll often do both in a single verse. The Portland-born rapper offers an unfettered view of his psyche, describing not just the joyous moments of his life but the sobering comedowns that seem to follow him like a storm cloud. In 2016, at the age of 21, Aminé broke through with "Caroline," a quadruple-platinum, triumphant introduction that features an unshakably infectious chorus and playfully menacing lyrics, such as "Let's get gory/Like a Tarantino movie." The track was included on his debut LP, Good For You, setting the stage for OnePointFive, which uses humor to accent his emotions, not mask them. "[Album opener 'Dr. Whoever'] was one of my first times being honest... I would have never done something like that on Good For You," he explained to Apple Music. Aminé already has a legacy-defining song on his hands with "Caroline," but he's looking for success within himself, not from plaques on the wall.