Nike Ja 1 "Family Trivia"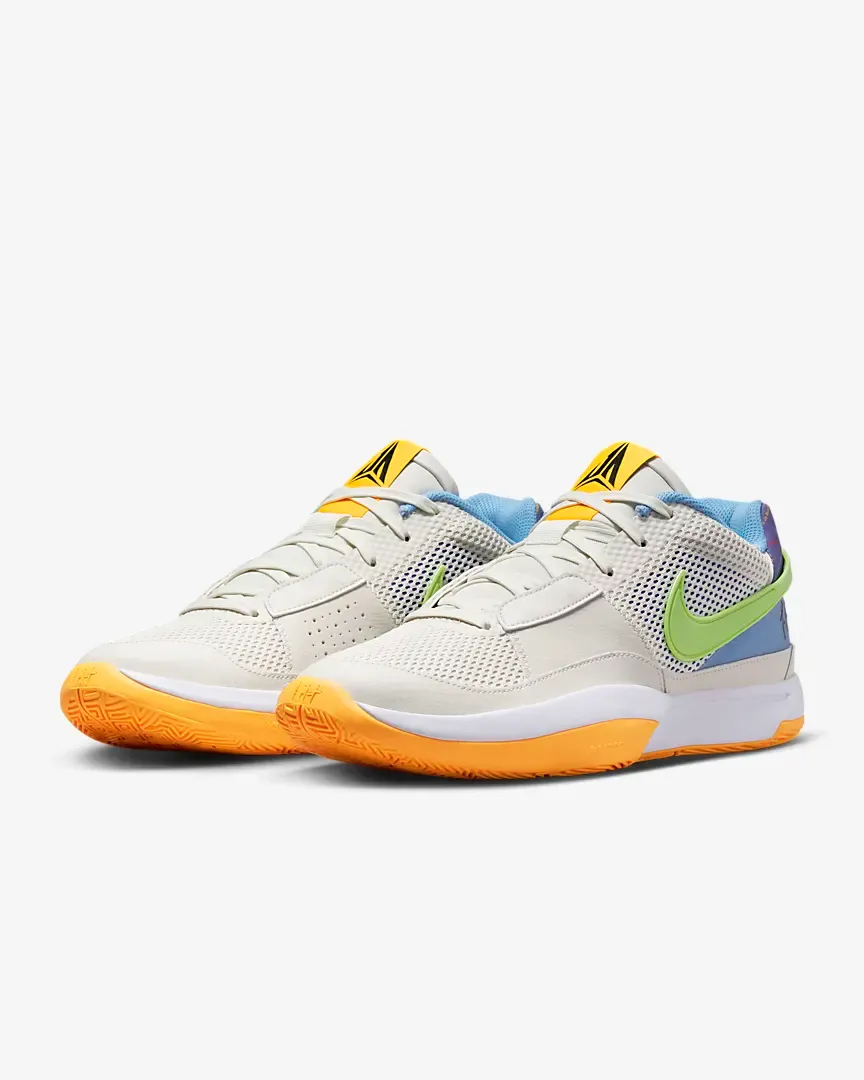 Ja Morant became the superstar he is today by repeatedly sinking jumpers on crooked rims, jumping on tractor tires and dribbling through sun-stained traffic cones in steamy South Carolina summers. The Ja 1 is a testament to his rise. With Zoom Air, it supports bunny hops and hyper speed without sacrificing comfort, so that you can control your own destiny on the court, Ja-style. This special design is inspired by the Morants' family ties and the colorful cards from their favorite '90s sitcom trivia game, one that Ja's mom dominates above everybody else.
Introducing the JA 1
Tailor-made with Ja's touch to help support the gravity-defiant play of "12." Built to maximize hang time, feel stable, and be firmly cushioned, the JA 1 gives hoopers the tools they need for unreal bounce.
Unreal Bounce
JA 1 helps you respond quickly for verticality with an Air Zoom Bag inserted into the forefoot while an IP Foam and Sidewall Guardrails on the midsole help with control and landing. Combined with a sturdy, breathable mesh to help ensure containment, the JA 1 was built for ballers to rise up when no one expects it.
All In The Details
An extended TPU swoosh provides a unique way to carry your kicks into the gym, along with messaging across the shoe inspired by his family and work ethic, some of the special assists that came from Ja's helping hand during the design process.
Release Date: May 4, 2023
Shown: Phantom/Action Grape/White/Action Green
Style: DR8785-001
Price: 110