Philadelphia Sports: Jalen Hurts agrees to a five-year, $255 million extension with the Philadelphia Eagles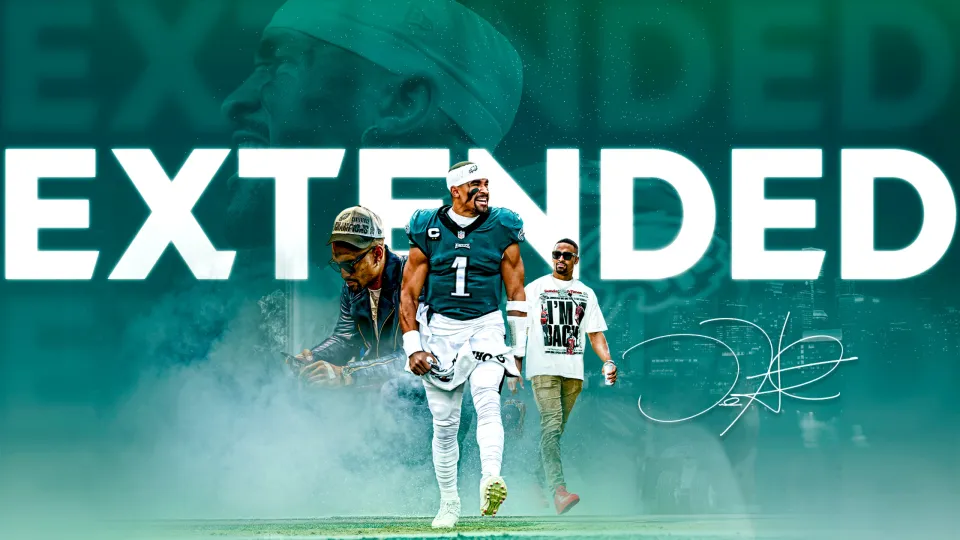 The Philadelphia Eagles announced on Monday, April 17th, that Quarterback Jalen Hurts has agreed to a five-year extension with the team. The announcement did not include financial terms, but multiple reports peg the total value at $255 million with $179.304 million in guaranteed money making Hurts the highest-paid player in NFL history.
"I have had the opportunity to watch it (the Super Bowl) and I think I'm going to move forward with all of those experiences in mind and try to use those things to better myself and grow and help the guys around me and we're going to definitely use that as an experience to take a step and move forward," Hurts said after the 2022 season ended. "You have to look yourself in the mirror and assess it for what it is and do the things that need to be done to grow from it. I think that's my mentality going on and I think that will be this whole entire team's mentality moving forward."
Related Coverage
Keeping QB1 in Philly! Eagles, Jalen Hurts agree to 5-year extension through 2028
---
---
The Eagles quarterback is the NFL's new highest-paid player. Here are the six biggest takeaways from Hurts's new contract, and what it might mean for Lamar Jackson and the next wave of QBs looking to cash in.
---
---