Release Day: Asake, Killer Mike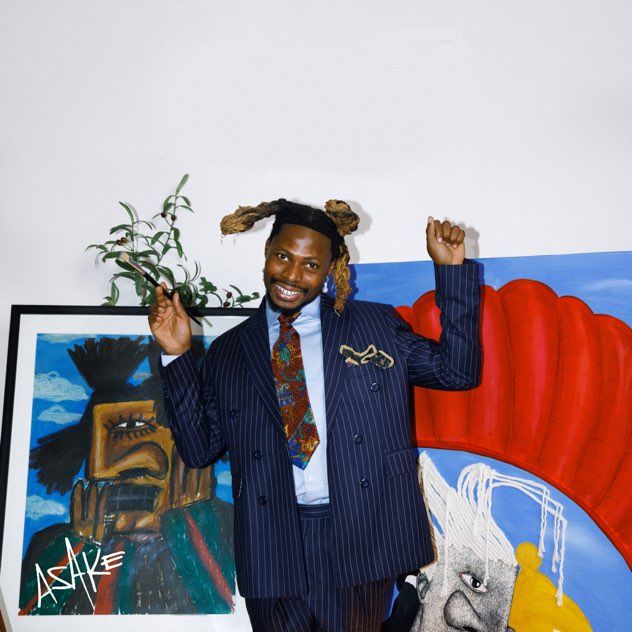 Asake "Work of Art"
About "Work of Art"
By the time December 2022 swung around, there was very little doubt that YBNL newcomer Asake had been the most propulsive voice in Afropop in a year that had seen the genre turn decisively on its head. Asake's run from earlier in the year, after the breakout of his Olamide-assisted "Omo Ope" led to the release of his enchanting debut album Mr. Money With the Vibe, established crowded vocals, futuristic percussive elements, and iridescent amapiano-Fuji fusions as the new framework of Afropop while minting hits like "Sungba," Terminator," "Peace Be Unto You," and "Organise."
Keen to keep his momentum going and further the narrative of his blistering come-up, Asake's sophomore album, Work of Art, coming less than a year after his debut, presents an artist operating at a nearly peerless level. With production still majorly helmed by Magicsticks, the template remains largely the same, but the scale of ambition is stratospheric as Asake aims to present his music as high art. Switching between effervescent live arrangements, jaunty hip-hop-adjacent beats, and classic African samples, the air on Work of Art is celebratory and zestful, with the singer's compelling blend of Yoruba panegyrics and urban slang adding color to songs like "Sunshine" and "Basquiat." In a throwback to his Ololade Asake EP, label boss Olamide makes the only guest appearance here, contributing a standout verse on "Amapiano." Still, mostly alone, Asake continues to take inspiration from his journey, spreading himself far and wide to channel bleary-eyed optimism on "Lonely at the Top" and hope on "I Believe." Across these 14 songs, Asake invites us into his new reality and tells his story in vivid Technicolor.
---
Killer Mike "MICHAEL"
Killer Mike "Michael"
"I needed my audience to see that Killer Mike is something that this nine-year-old kid created to be fierce and badass and protect him from any ill," the artist born Michael Render tells Apple Music's Zane Lowe. "This is my come-home moment musically. It is gospel, it is soul, it is funk, it is hip-hop. And from a moral standpoint, I was taught morality through the Black Southern Christian church, which gave us the civil rights movement, the abolitionist movement, which gave us some of the most beautiful music ever. And I feel like I'm honoring that and I finally figured out my place."
Released 10 years after Run The Jewels transformed Killer Mike from a workaday regional rapper to the kind of guy holding public court with national politicians, MICHAEL is, on some level, a celebration of just how far he has come. But it's also an exploration of the complex personality that got him there: the son of a drug dealer who needs to mourn his childhood but struggles to let his guard down ("MOTHERLESS"), the community leader trying to elevate youth while snapping back at the perceived narrowness of their politics ("TALK'N THAT SHIT!"), the middle-aged man finally reckoning with the collateral PTSD of Black life in America ("RUN").
"My mother and grandmother left me," he says. "'MOTHERLESS' is about that and about the emptiness you feel, and as a human I feel like I've lost something. But if all the electricity left tomorrow, there'd still be trees moving, there'd still be wind grooving, and that's all we return to. When you close your eyes, you listen to this record, this device ain't how you are hearing this song. These vibrations are how you're hearing this song." There's also "SCIENTISTS & ENGINEERS," which features fellow Atlanta legends Future and André 3000. "Artists love and respect one another," he says. "The what, who's done what, it's literally the style. You just waiting to hear your partner's next style."
And on a production level, the sustained mix of slow-and-steady trap beats with gospel choirs and soaking-wet organs evokes both the humidity of his Atlanta summers and the blend of sacred and profane that has characterized Black pop from Sam Cooke to Kanye West. If he weren't so smart and soulful, you might call him a crank. But he's both.
---
Kiana Ledé "Grudges"
---
Voices of Fire "JOY (Unspeakable)" [feat. Pharrell Williams] - Single