Ronnie Fieg x The Frank Lloyd Wright Foundation x New Balance 998 "Broadacre City"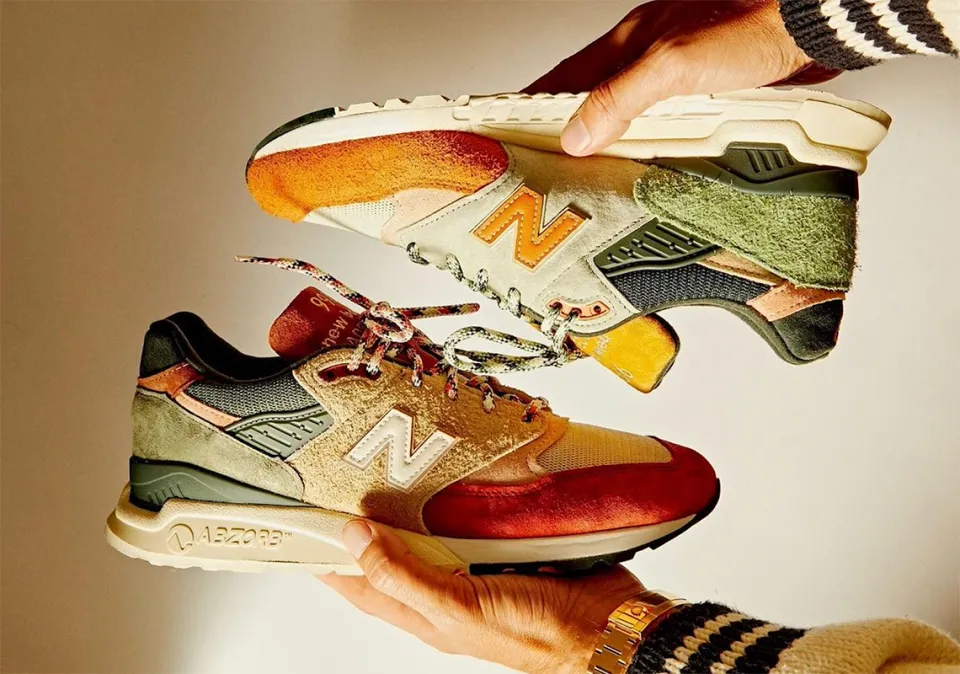 KITH founder Ronnie Fieg debuts on Instagram his upcoming collaboration with the Frank Lloyd Wright Foundation and New Balance on "Broadacre City." The silhouette celebrates its 35th anniversary and Wright's revered architectural sketches.
To pay homage to Wright, the editorial for New Balance Made in USA 998 - Broadacre City was shot on-site at the Frank Lloyd Wright Foundation headquarters in Scottsdale, Arizona. The Taliesin West team is captured styling this latest model–read the blog for a deeper dive into how Wright has inspired their participation in building a more sustainable, thoughtful, and innovative future.
The New Balance 998 "Broadacre City" will see three different releases with the first release at  KITH Tokyo on April 14th. The second drop will be on April 15th at the Frank Lloyd Wright Foundation's on-site experience inside Taliesin West (12621 N Frank Lloyd Wright Blvd in Scottsdale, Arizona).
The in-app exclusive drawing for the Ronnie Fieg & Frank Lloyd Wright Foundation for New Balance Made in USA 998 - Broadacre City opens tomorrow at 9AM EST/CET and closes Sunday, 4/16 at 11:59PM EST/CET. Drawing winners will be selected and charged Monday, 4/17 at 9AM EST/CET.
View the full editorial at Kith here.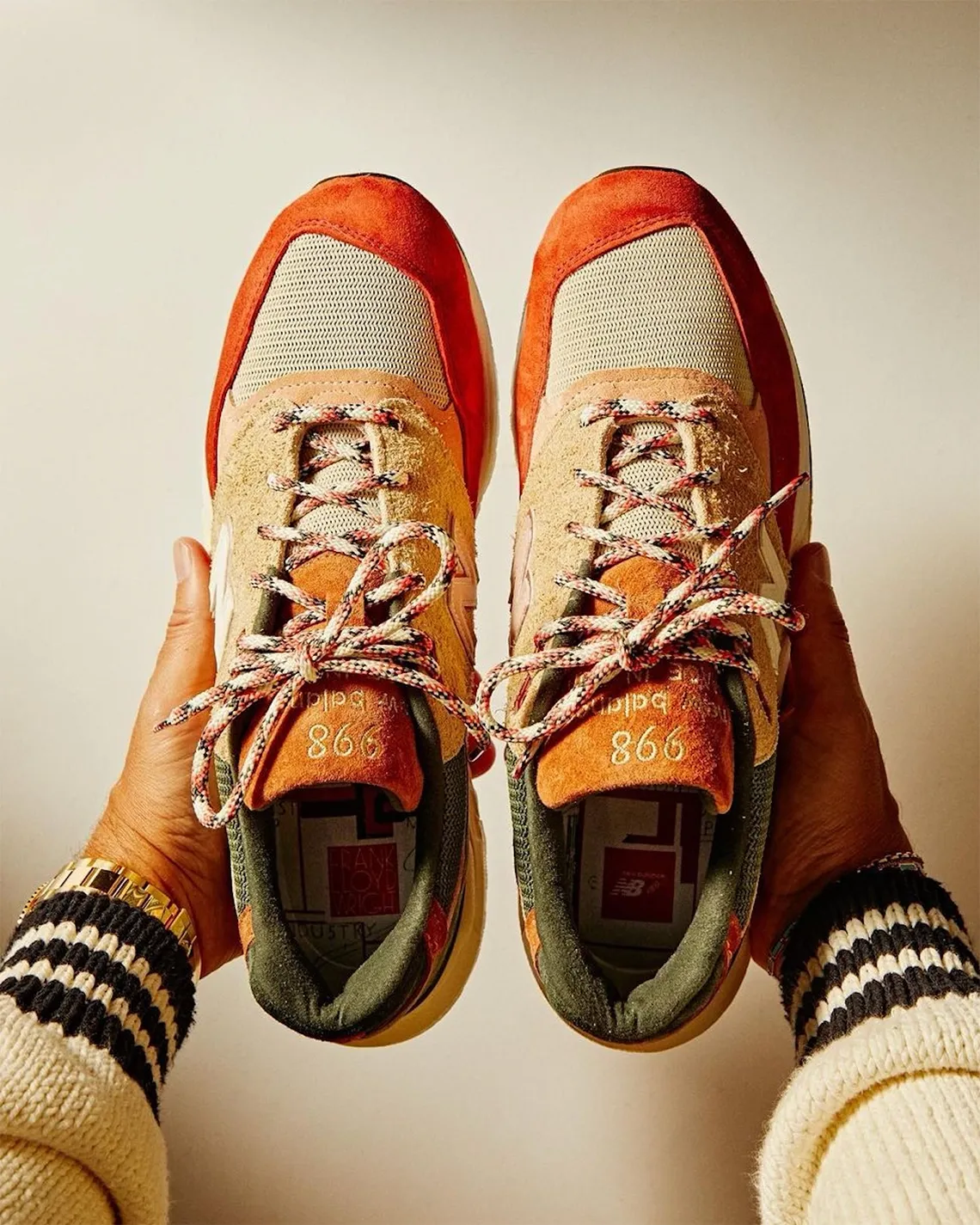 About Broadacre City
As early as the 1920s, Frank Lloyd Wright began to regard his architectural work as an integral part of a larger concept which he called Broadacre City. This new democratic city, as envisioned by Wright, would take advantage of modern technol­ogy and communications to decentralize the old city and create an environment in which the individual would flourish. Here, we briefly discuss Broadacre City and the forces that shaped Wright's thinking at the time of its creation. Included are the personal recollections of Cornelia Brierly, one of Wright's first apprentices. Learn More
About Frank Lloyd Wright
Frank Lloyd Wright (1867-1959) was an American architect, interior designer, writer, and educator. He is widely considered one of the most important architects of the 20th century, and his work profoundly impacted modern architecture and design.
Wright was born in Richland Center, Wisconsin, and studied civil engineering at the University of Wisconsin-Madison before moving to Chicago to work as a draftsman. In the 1890s, he began to develop his own architectural style, which he called "organic architecture." This style was characterized by emphasizing natural materials, integrating buildings with their environment, and focusing on simplicity and functionality.
Wright designed hundreds of buildings over the course of his career, including private homes, public buildings, and commercial buildings. Some of his most famous works include the Fallingwater House in Pennsylvania, the Guggenheim Museum in New York City, and the Unity Temple in Illinois.
In addition to his architectural work, Wright was also a prolific writer and educator. He published numerous books and articles on architecture and design, and founded the Frank Lloyd Wright School of Architecture in 1932. Wright's work and ideas continue to influence architects and designers to this day.
About The Frank Lloyd Wright Foundation
The Frank Lloyd Wright Foundation inspires people to discover and embrace architecture for better living through meaningful connections to nature, the arts, and each other.