Sakhile Mhlongo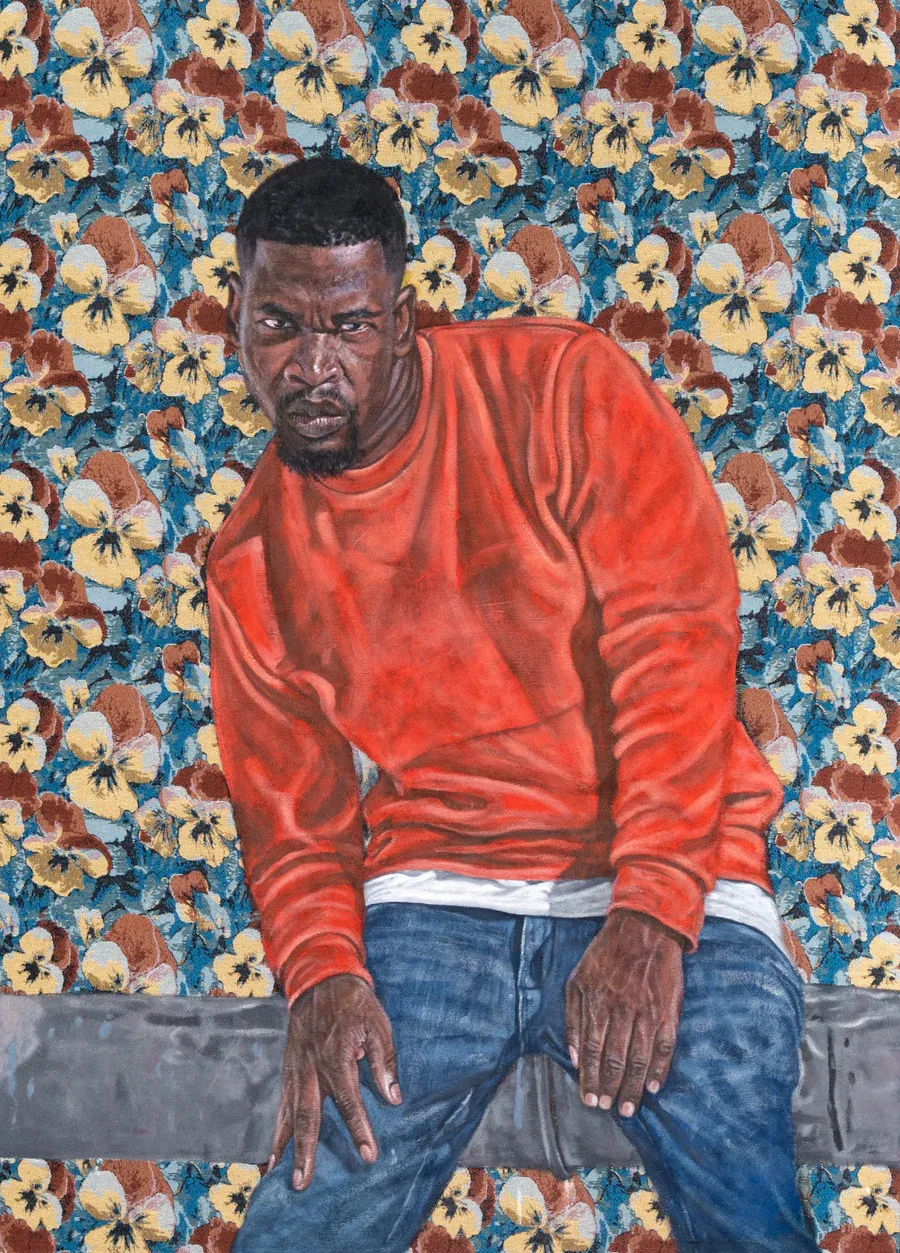 South African painter Sakhile Mhlongo specializes in portraiture painted on fabric and canvas using acrylic and oil. Over the years, he has painted large-scale realistic portraits, using found fabrics or jacquard cotton as canvases. The fabrics used as canvases were usually discards of curtains, so they allude to domesticity and home and imparted an intimacy and a contemporary quality to the subject.
Over time, the evolution of his work has led him to utilize traditional canvas recently, with honeycomb patterns and flowers as the background of large-sized portraits. The use of honeycombs and flowers symbolizes home and an idea of the home space. They also symbolize change and good changes occurring in one's life where honey and bees exist. A symbol of abundance.
Mhlongo's work continues to evolve over time as he explores ways to bring life to his art whilst responding to pertinent social issues and his experiences of the world around him.
Work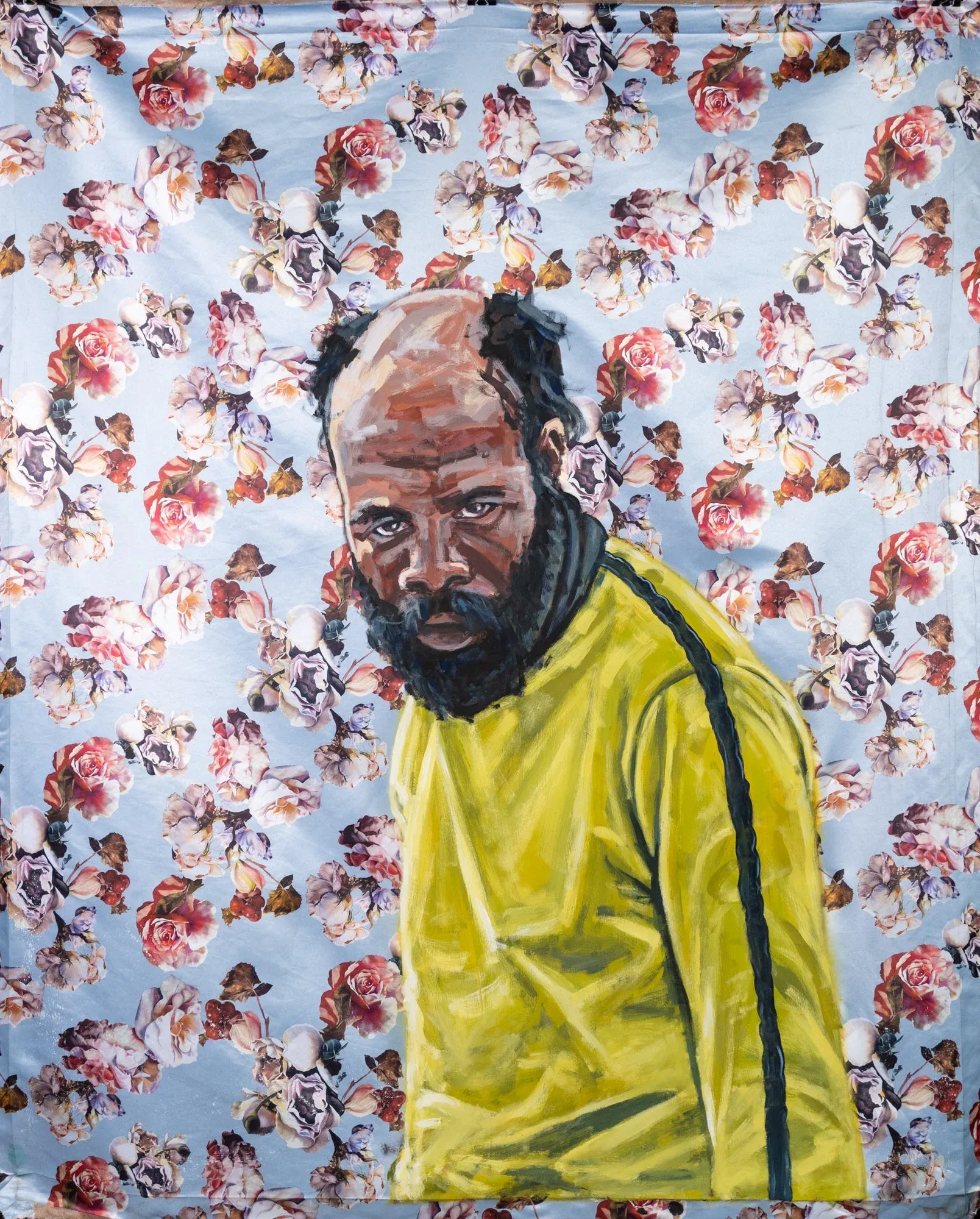 Learn more about Sakhile Mhlongo