Selloane Moeti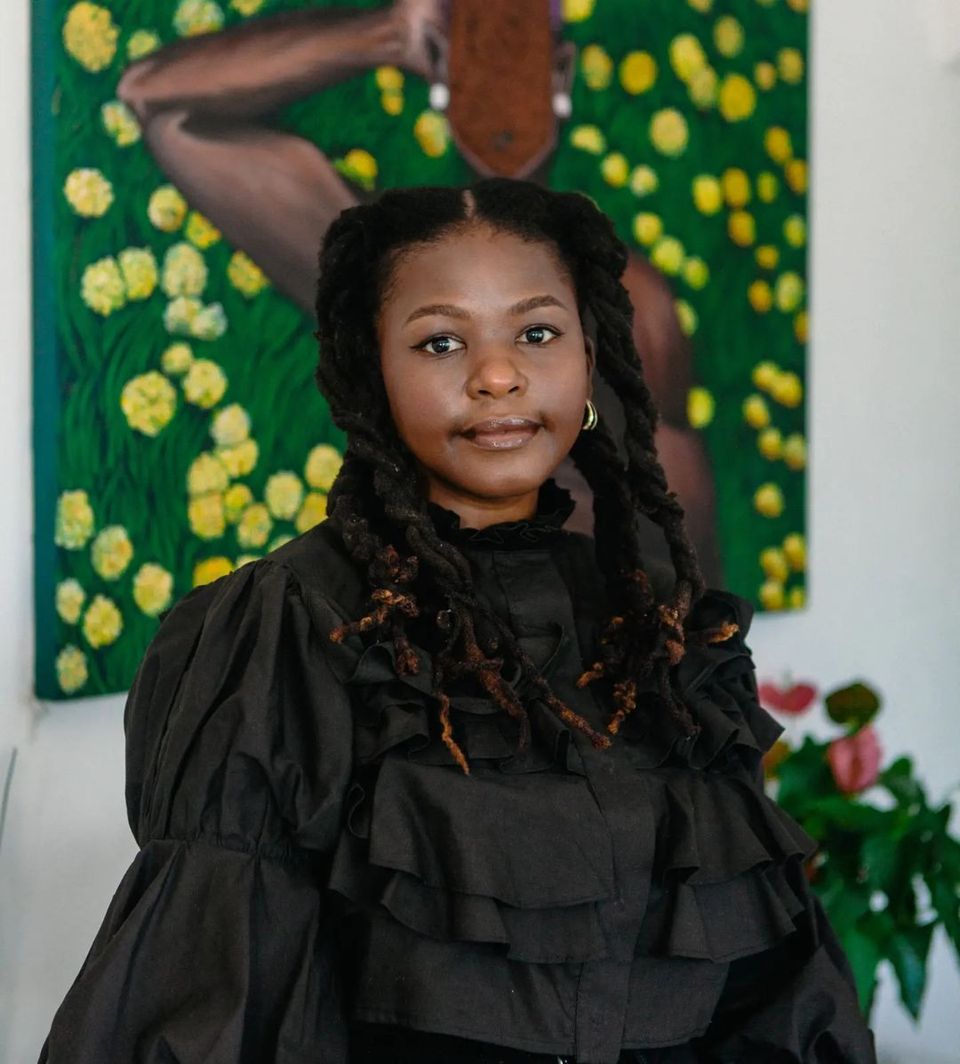 Selloane Moeti is a painter and a performance artist from eMagabheni, KwaZulu-Natal. She studied Fine Arts at Durban University of Technology.
Selloane Moeti's paintings weave multiple narratives and cultural references drawn from cleansing and healing, dislocation and relocation, and her ongoing attempts at tracing and understanding her lineage as a Mosotho woman.
Moeti paints with Imbomvu, a red clay that is used by African women to protect their skin from the sun while cultivating crops, and it is used by both men and women for spiritual and physical purification in traditional ceremonies communing with the ancestors. Her paintings blend bright colors and stylized figures of women together with symbols exploring esoteric knowledge. The characters in her paintings are based on the women in her family, but rather than painting them as luscious figures intended for the male gaze, Moeti paints them as spiritual and fierce, expressing emotion over depicting realism.
Work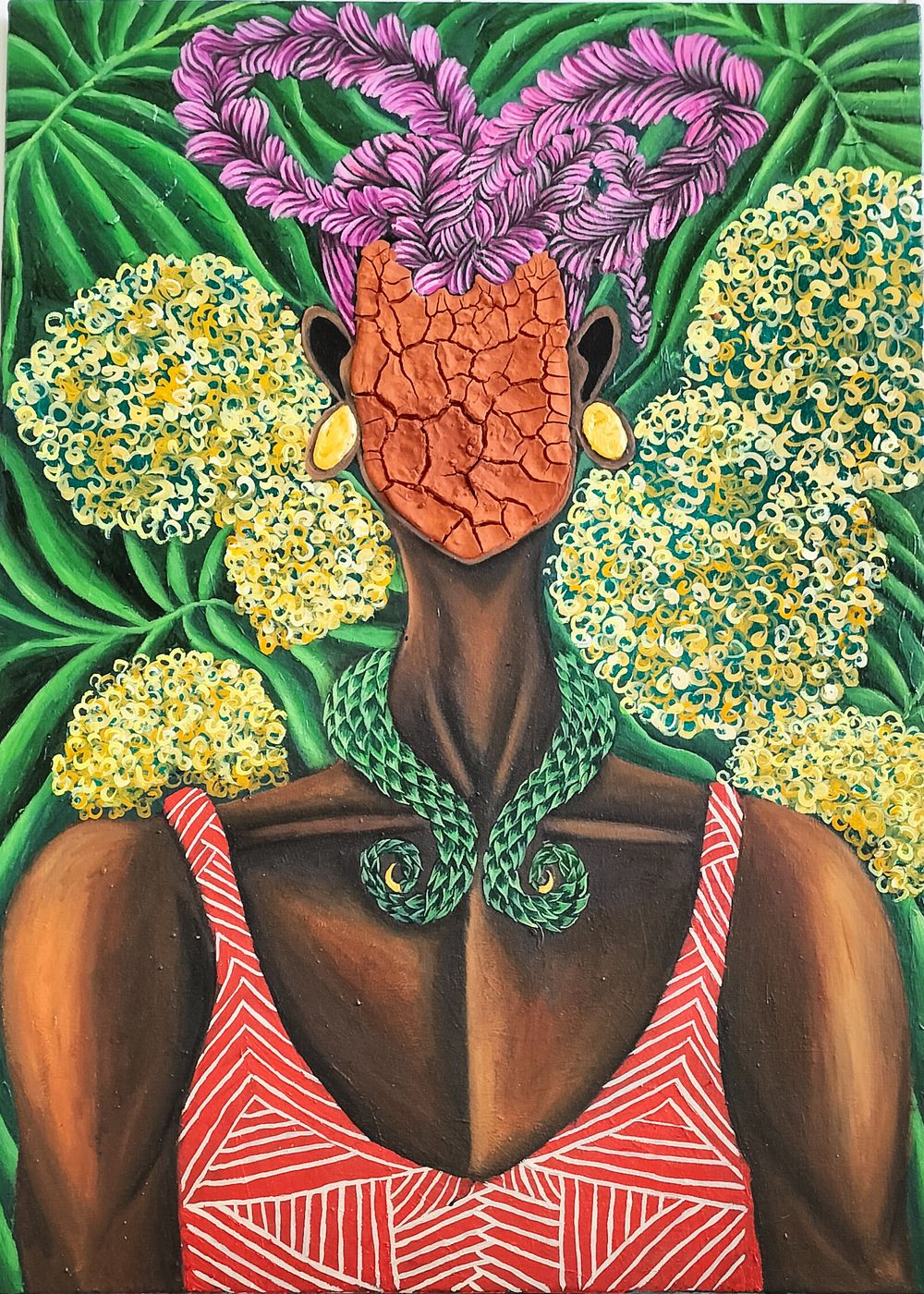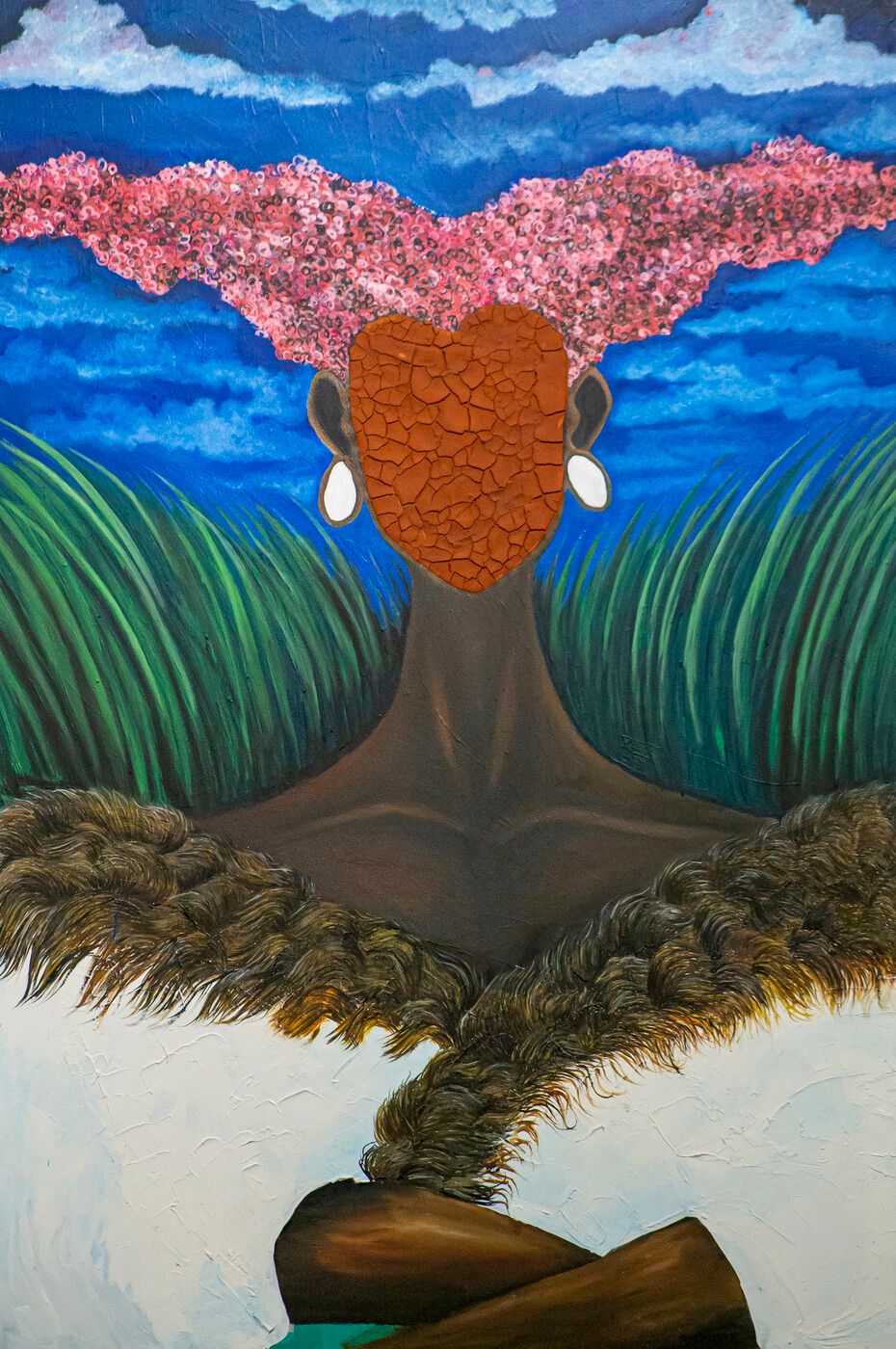 Related