Uristocrat Sports Round-Up: Jaylen Brown, HBCU NIL, NFL Free Agency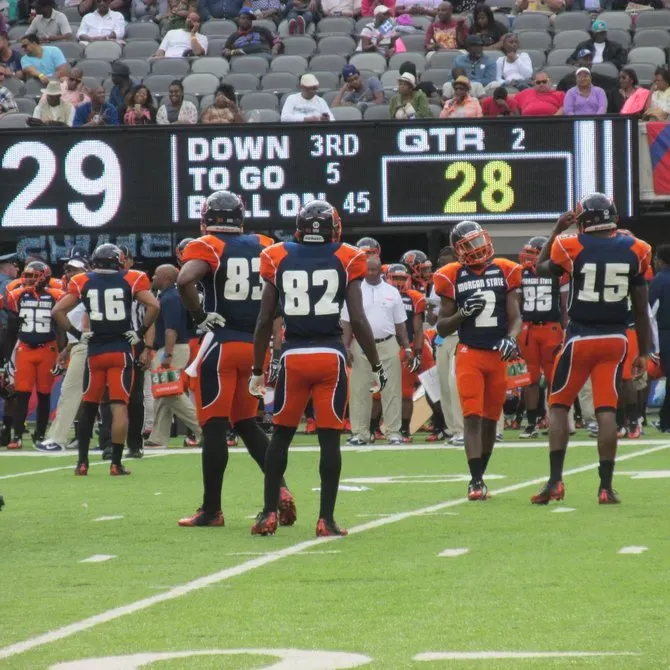 NBA
Jaylen Brown on Basketball, Activism and Being Black in Boston
The star Celtics guard talks about his career year in the N.B.A., educational inequality and his association with Kanye West.
NBA Hot and Cold Players and a Fanatics Discussion With Cage Lawyer
Memphis Grizzlies 'hopeful' Morant will return to play Wednesday
Raptors, Hawks and Bulls: Analyzing the race for the East's eighth seed
Randle has Knicks' first 50-point game since Melo
---
NFL Free Agency
Sources: Texans add TE Dalton Schultz, RB Devin Singletary
O.J. Howard signs with Raiders
---
NCAA Tournament
The Big Winners From A Mad First Week Of The Men's NCAA Tournament
---
NFL News & Rumors
Report: Magic Johnson joins Josh Harris' Commanders bid
Cam Newton will throw at Auburn's Pro Day on Tuesday
---
NCAA Football
HBCU commissioners working together on NIL, sports growth
When Jacqie McWilliams sat at a table with other college sports leaders three years ago to discuss name, image and likeness, she thought about what the life-changing legislation would look like for historically Black colleges and universities.
With less government funding and fewer resources than Power Five schools, historically Black schools have a harder time recruiting top athletes. NIL, with little uniformity in how it is enforced across states, schools and regions, has widened that gap.
So, the commissioners of the four major HBCU conferences — the Central Intercollegiate Athletic Association (CIAA), Mid-Eastern Athletic Conference (MEAC), Southwestern Athletic Conference (SWAC) and the Southern Intercollegiate Athletic Conference (SIAC) — recently agreed to work more closely together in partnering with professional sports leagues, including the NBA and NFL, to increase the value of HBCUs and send more athletes to the pros.
---
Game Theory with Bomani Jones