Winfred Rembert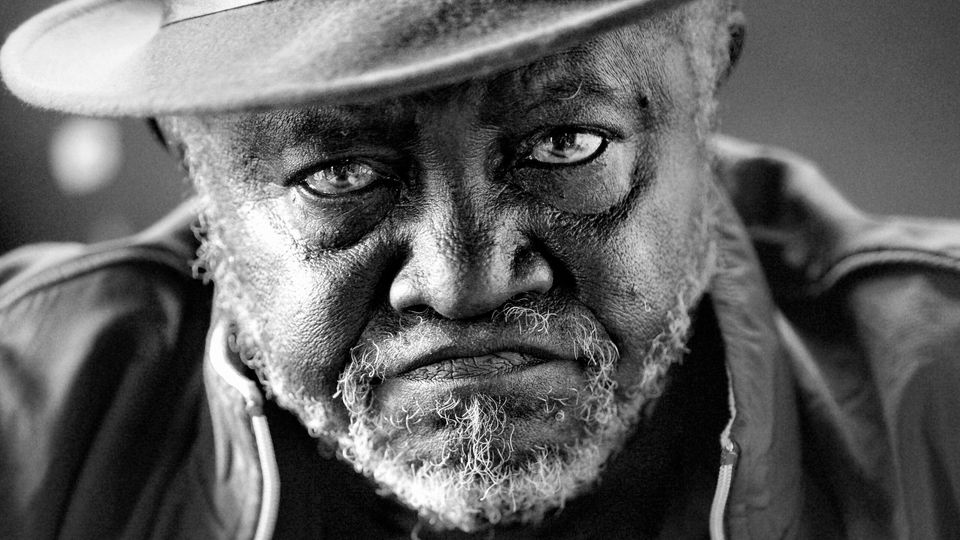 Born in 1945 in Americus, Georgia, Winfred Rembert was a son of the 'Jim Crow' American South. In 1965, he was thrown in jail after a Civil Rights demonstration, and two years later survived a near lynching. This pivotal, harrowing experience was followed by seven years in the Georgia prison system. During this time, Rembert was taught how to tool leather from a fellow inmate named 'T. J. the Tooler,' who was allowed to create small functional leather items such as wallets. After his release from prison, Rembert moved North, eventually settling in New Haven, Connecticut, where he lived for the remainder of his life.
In 1996, at the age of 51, and with encouragement from his wife Patsy, he began to document his memories of life in Georgia in an outpouring of incredible narrative paintings. One section of the exhibition focuses exclusively upon Rembert's paintings of the women in his life, whose love and companionship shaped his spirit. Rembert's wife Patsy is affectionately portrayed in the double portrait 'Patsy and Me' (2000), a testament to their enduring love and a recognition of Patsy's unwavering encouragement of his talents, as it was Patsy who encouraged Rembert to begin tooling and painting the story of his life on leather, thereby transforming his pain into redemption.
'Thank God I'm alive, and while I'm still alive I can talk about it. I can talk about surviving. I am history. I am a witness. I can tell about being almost lynched. And when I die, I didn't die by the rope. I just died from being an old man. I lived my life out. My children, when I'm gone, can read about it, and that picture will be there to speak for me. If you stand and look at it, the picture will talk to you. My great-great- grandchildren can walk up to that picture a hundred years from now and say, 'That was my great-great- grandfather. He did this picture and the story is about him.' If I didn't survive that lynching, I wouldn't be here. There'd be no picture, no book—and no one to tell or read the things I've lived through and seen.'  —Winfred Rembert
Work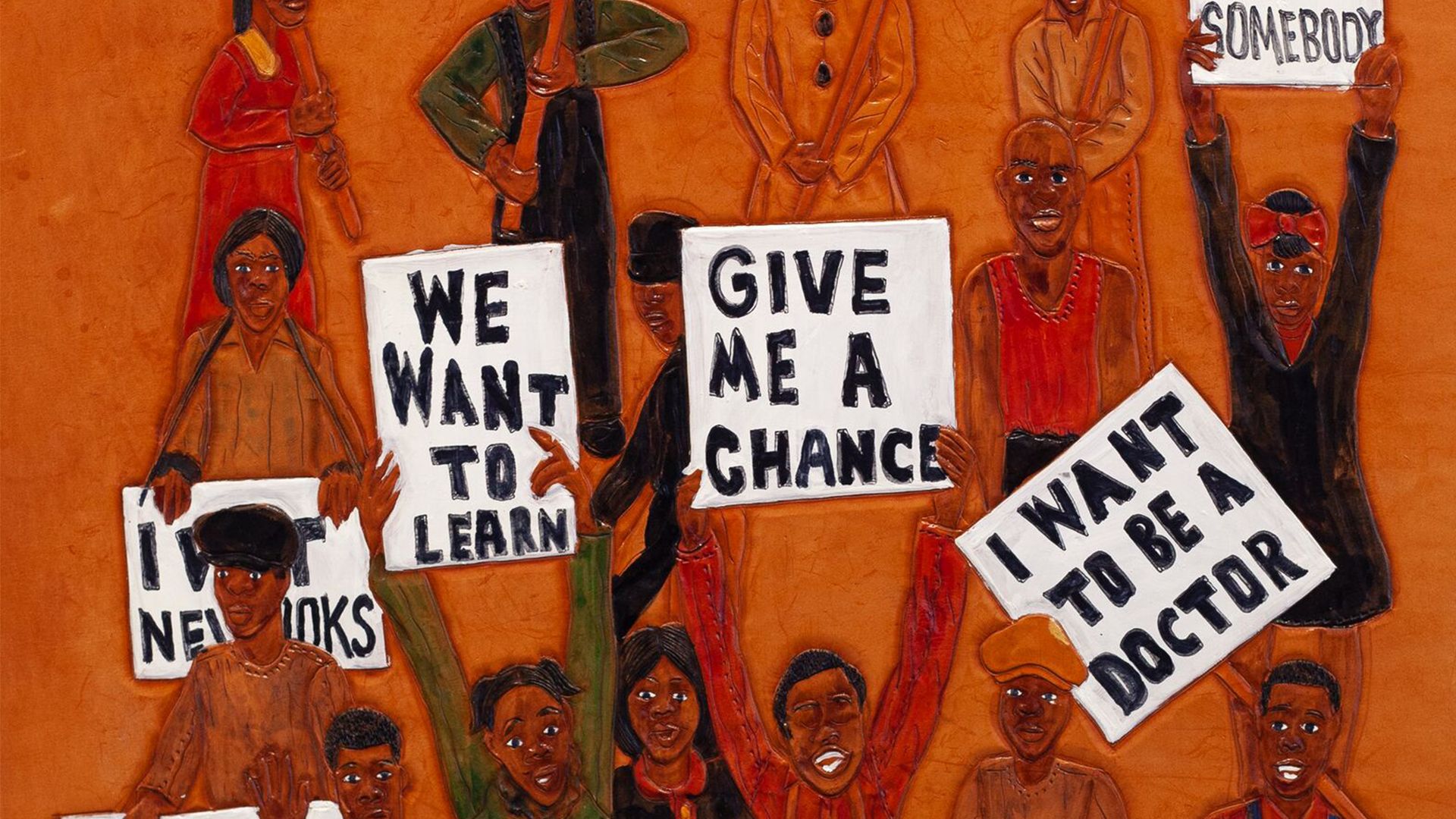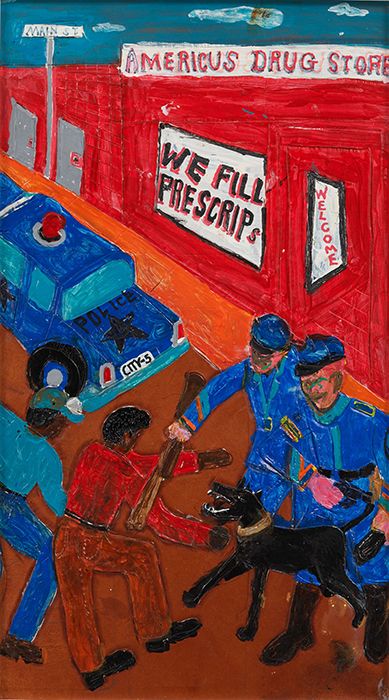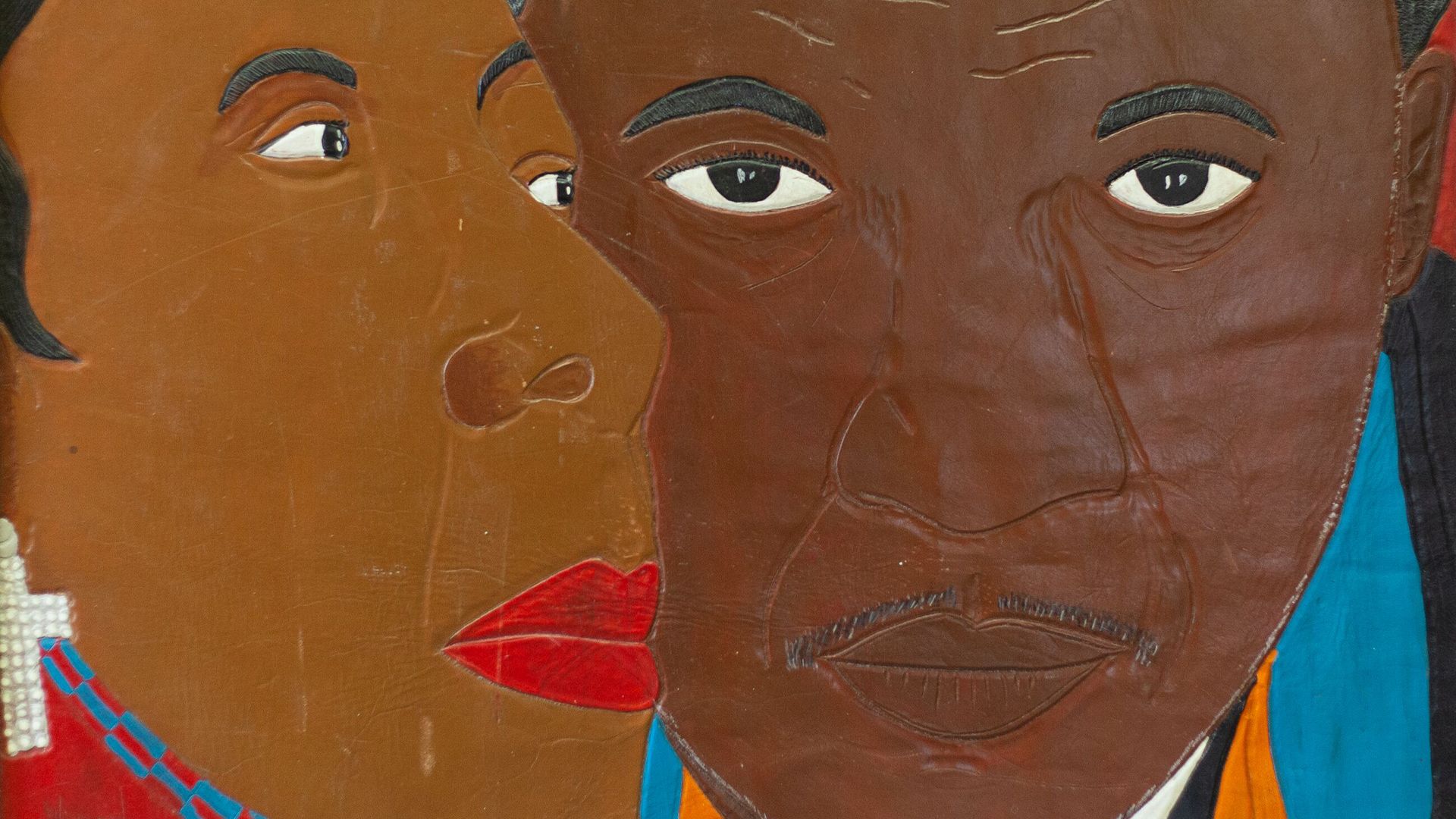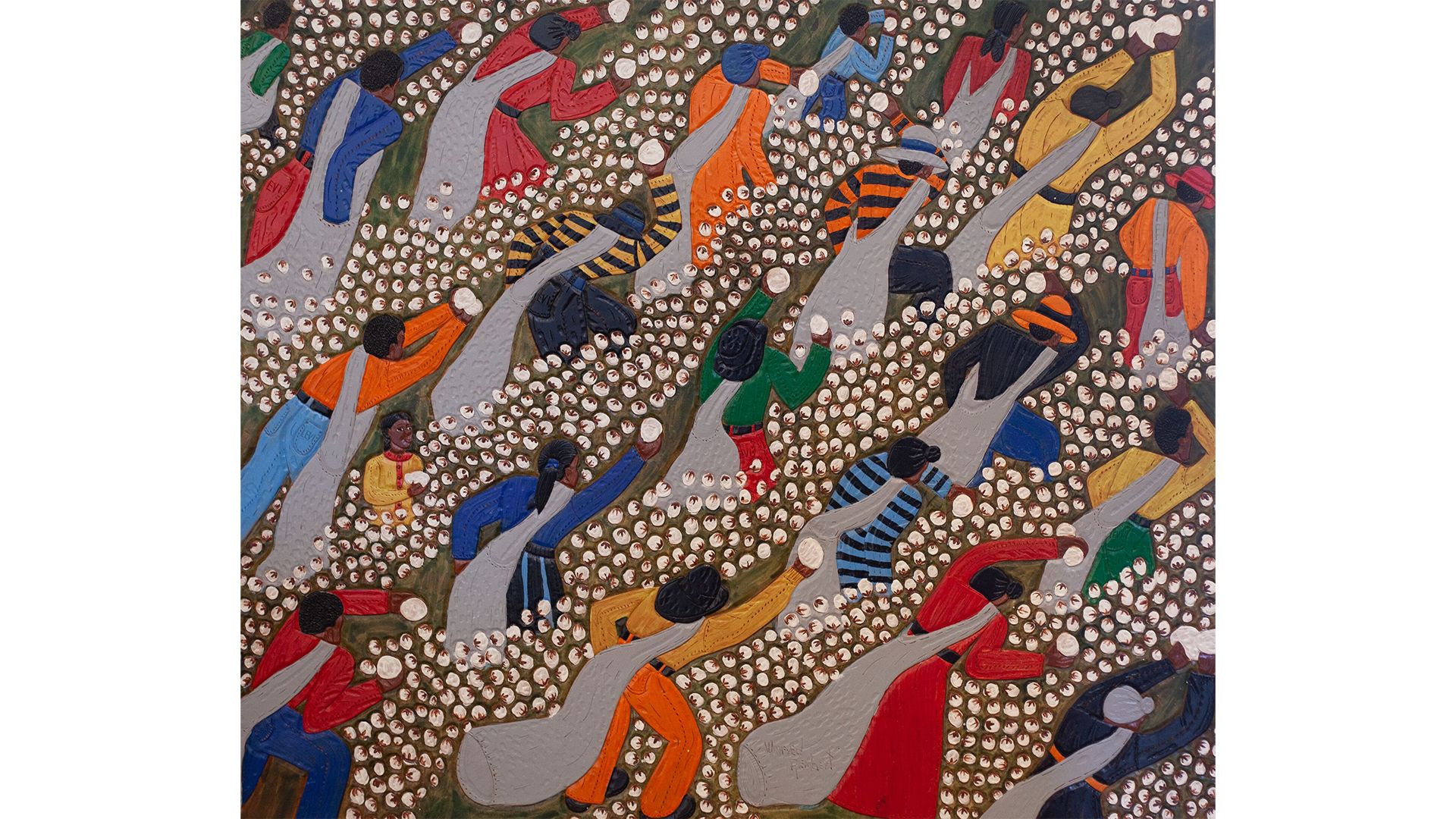 Learn More about Winfred Rembert
Hauser & Wirth presents 'All of Me,' our first exhibition of works by late American artist Winfred Rembert (1945-2021), in collaboration with Fort Gansevoort. Occupying all three floors of our 69th Street location, this immersive tribute to Rembert's incredible life and artistry includes more than 40 works made in his signature medium of carved, tooled, and painted leather, including several never before seen. Produced during the last three decades of his life, the objects on view offer a striking visual memoir and will take visitors on a journey through key chapters of the artist's personal history.
---
On the occasion of the exhibition 'Winfred Rembert. All of Me' we joined artists Kate Capshaw, Russell Craig, and Amy Sherald in conversation in response to Winfred Rembert's work and practice, moderated by Curatorial Senior Director, Kate Fowle, at Hauser & Wirth New York 69th street.
---
What to See in N.Y.C. Galleries in March: Winfred Rembert
---
Winfred Rembert: All of Me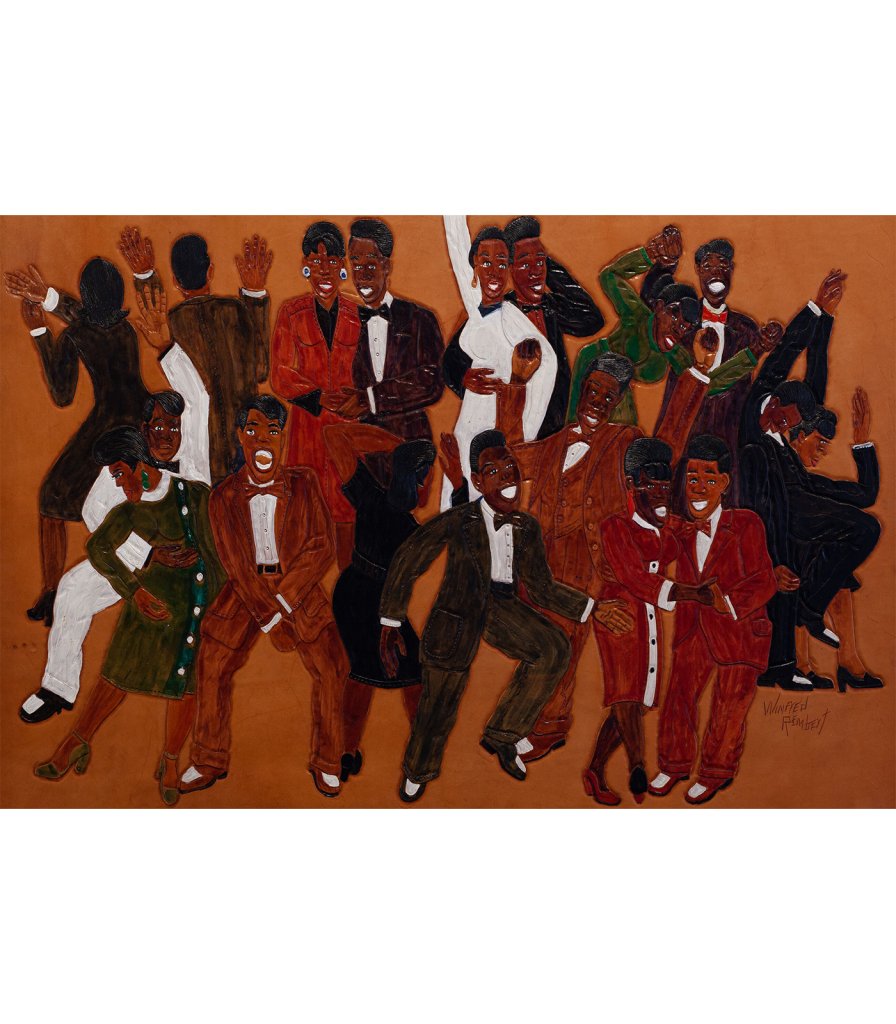 Winfred Rembert, 75, Dies; Turned Painful Memories Into Art
---