Kith Honors Black History Month with Samuel Olayombo & Foster Sakyiamah from Ghana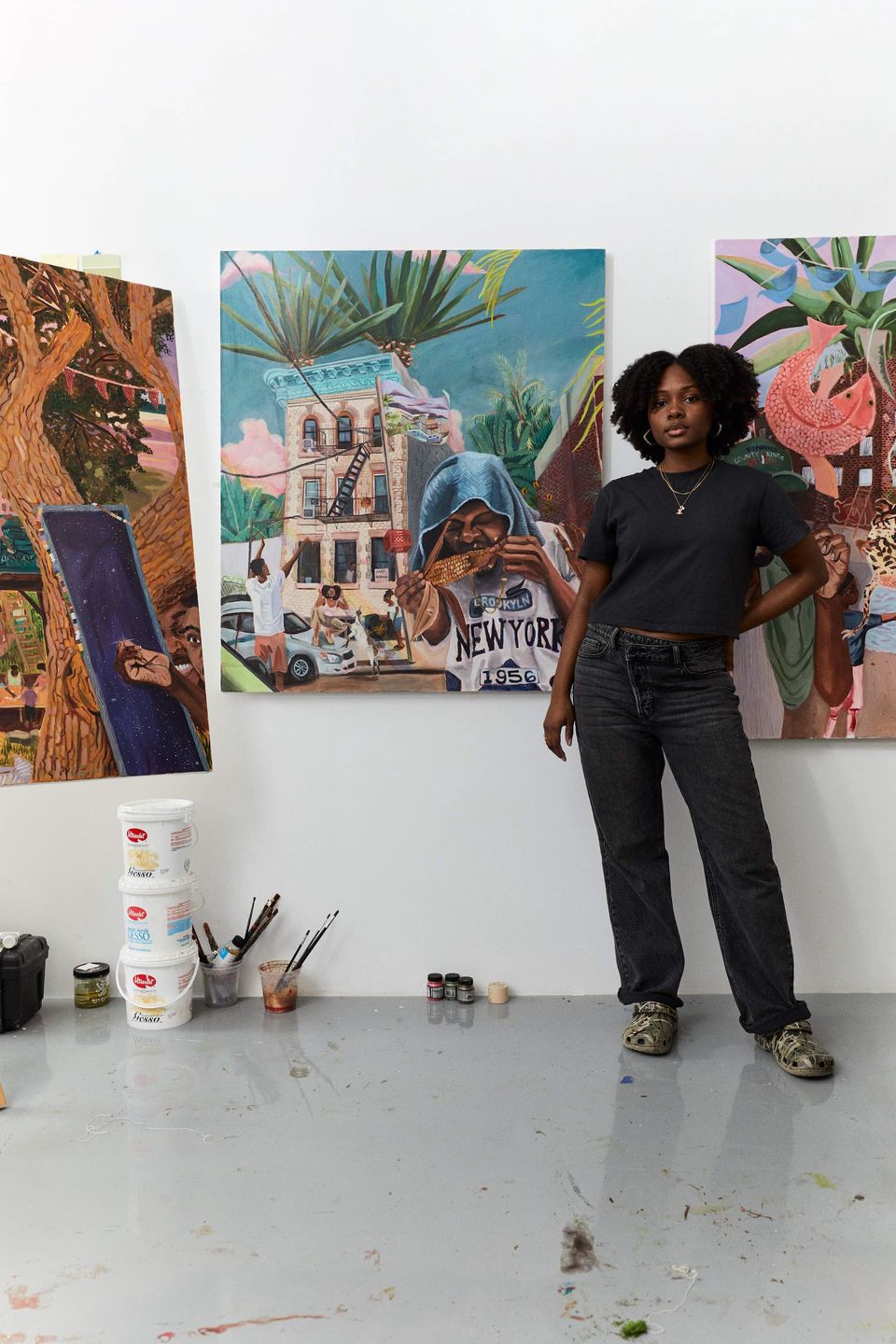 To honor Black History Month 2023, Kith continues their Artist Series with three Black creatives who use painting as their medium. These artists are Madjeen Isaac from Brooklyn, NY and Samuel Olayombo & Foster Sakyiamah from the Noldor Residency in Ghana, West Africa - marking the brand's first time highlighting international artists.

These artists were selected together by Kith's Senior Special Projects Manager, Marlon Beck II, as well as CEO & Creative Director, Ronnie Fieg.
Together with the artists, Kith has created a capsule collection featuring their artwork printed on a range of tees and crewnecks that will take the place of our Monday Program™ and release on Wednesday, February 1. Each artist will receive 50% of the proceeds from their designs and also have their works featured in a special gallery taking place in our Kith SoHo flagship alongside the launch on 2/1. This gallery will travel to our Kith Paris flagship at a later date this month.
Ahead of the release, Madjeen Isaac, Samuel Olayombo & Foster Sakyiamah had a conversation with Marlon Beck II to share their perspective and journeys while discussing the significance of responsibility as a Black creative. Read the full conversation on Kith.com.