Nike Air Max 1 '86 Original "Big Bubble"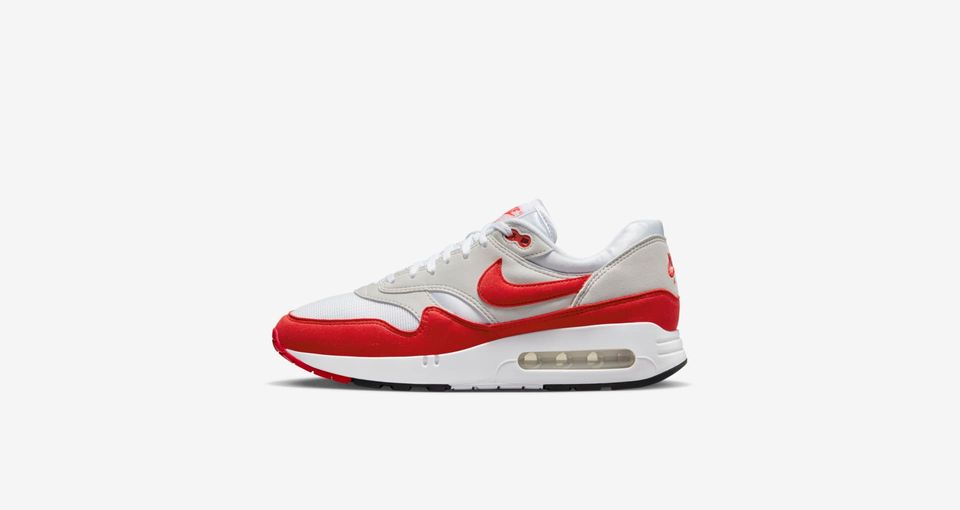 The holy grail of sneaker lore returns along with the true story of visible Nike Air. Using CT scans (yes, really) to dissect 1 of maybe only 400,000 released pairs of the "Big Bubble," we replicated the Nike Air unit and window used in the '86 original, so you can step on the bedrock of sneaker history. And don't worry, you still get the throwback color blocking.

Hiding in the shadows of one of Nike's biggest stories (that of revealing Nike Air to the world) is the fact that for the first few months of its release, the Air Max 1 featured a noticeably bigger window. So, like why did the window shrink? With a launch date in place and manufacturing already started, Nike engineers (to their dismay) discovered that an exposed Air unit had a tendency to crack in cold temperatures. Adjusting on the fly, engineers quietly "shrunk the window both in length and height" and began using a new Air unit to prevent the great cracking catastrophe.
Available via SNKRs