Sports Roundup: Kings, Warriors, Lakers, Kevin Durant x Nike, NFL Draft Recap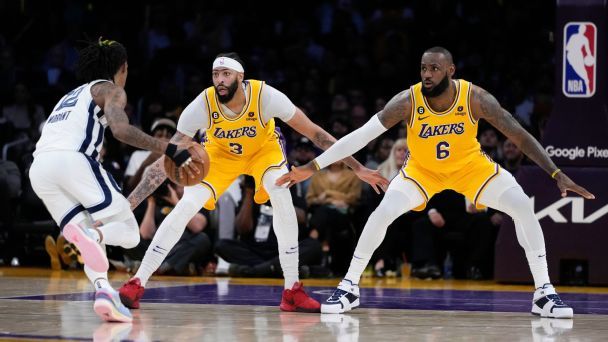 Sacramento Kings (3) vs. Golden State Warriors (3)
Warriors coach Steve Kerr warned his team to be ready against a hungry Kings team facing elimination, but Golden State still appeared to be caught off guard in a lackluster 118-99 loss Friday night at Chase Center.
---
Memphis Grizzlies (2) vs. Los Angeles Lakers (4): Urgency, expectations and a title. LeBron James is well aware of what lies ahead for the seventh-seeded Lakers.
Grizzlies star Ja Morant took accountability for his off-court issues this season, saying that they hurt the organization and that he needs to "be better with my decision-making."
---
Denver Nuggets (0) vs. Phoenix Suns (0): Kevin Durant, Suns face Nikola Jokic, Nuggets in semifinal showdown
Game 1 is tonight, Saturday, April 29th, 2023 8:30 PM ET on TNT.
---
Suns star Kevin Durant joins Michael Jordan and LeBron James as the only NBA players to have secured lifetime deals with Nike.
---
Starting with their next seasons,  Phoenix Suns and Phoenix Mercury games will be broadcast for free over-the-air and streamed online on a new direct-to-consumer service.
---
The Patriots did not bring in any new quarterbacks in free agency and they haven't added one through the first three rounds of the draft, but head coach Bill Belichick's answer about Mac Jones' status on the depth chart hasn't changed.
---
Will Levis was all dressed up with no place to go Thursday night. After not being selected in the first 31 picks, the Kentucky quarterback went home. "I didn't know how yesterday was going to go," Levis said in a conference call with media. "I thought it was going to go a little differently."
---
The Ringer's Kevin Clark and Lindsay Jones share their reactions to Round 1 of the 2023 NFL draft and break down which teams they think helped or hurt themselves with their selections.